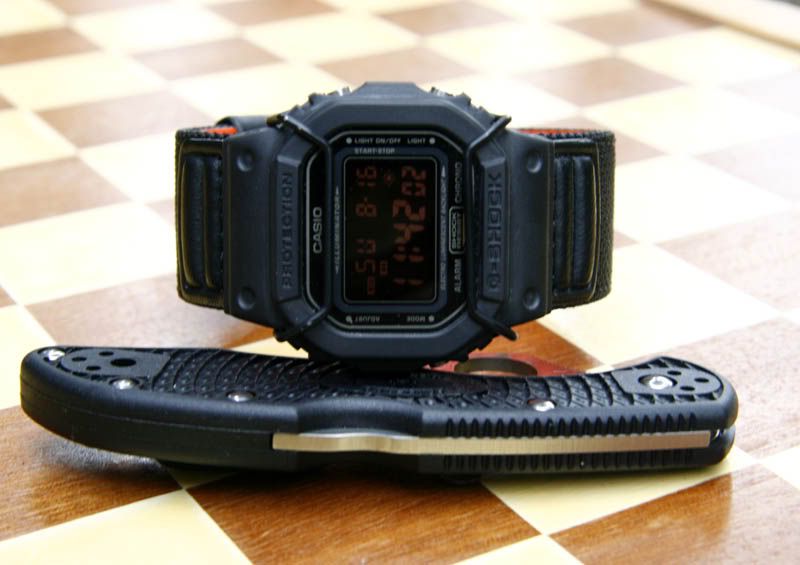 Military inspired G-Shock themes seem always to be popular. Today's model is the M-Spec DW-5600B-1AVER, that was released in Japan as the DW-5600B-1AJF.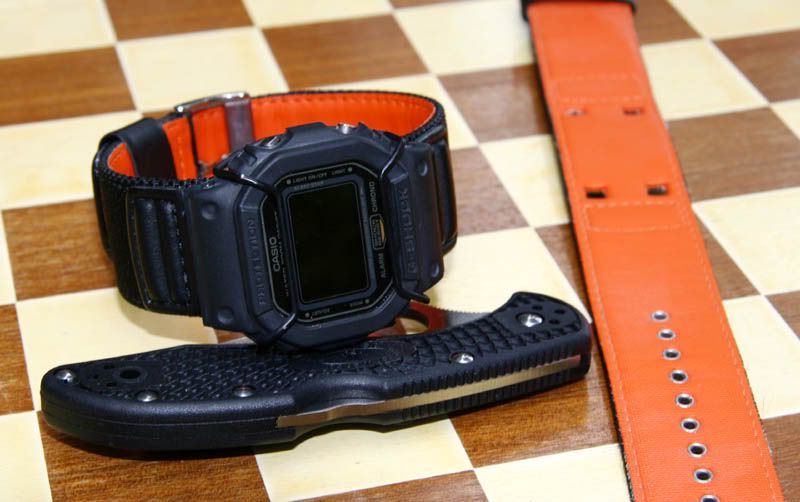 In Japan it was released as a limited edition model in August 2005. I remember Seiya-San had it on his web page for sale. With a suggested retail price of ¥12000, it must have been cost less than $100,-. I am actually not sure where I bought my first, it could be I bought this watch from Seiya.
What began as a limited edition ended up as a basic model. A few months later this model suddenly appeared on the US marked, followed in the Fall/Winter collection in Europe. It even got a name, "Timezoner". In the US and Europe this model was "just" a basic model of the 2005 fall/winter catalog.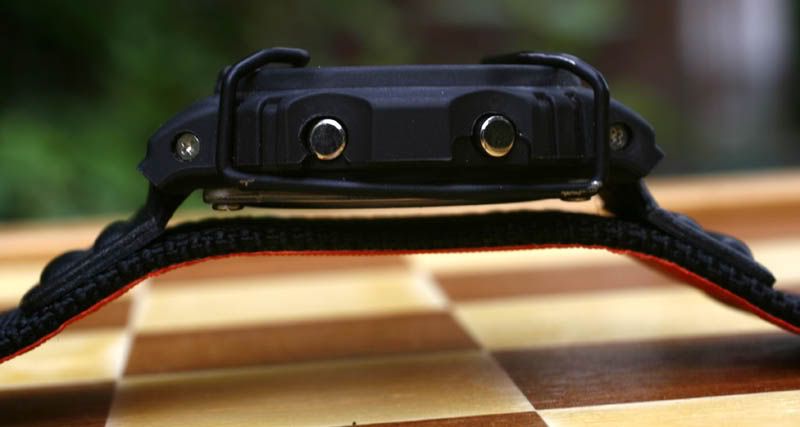 If I'm correct a Dutch Watchuseek member (Bjorn) pointed me to a cheap sale of this model in my country. So I got myself a second one, one to wear.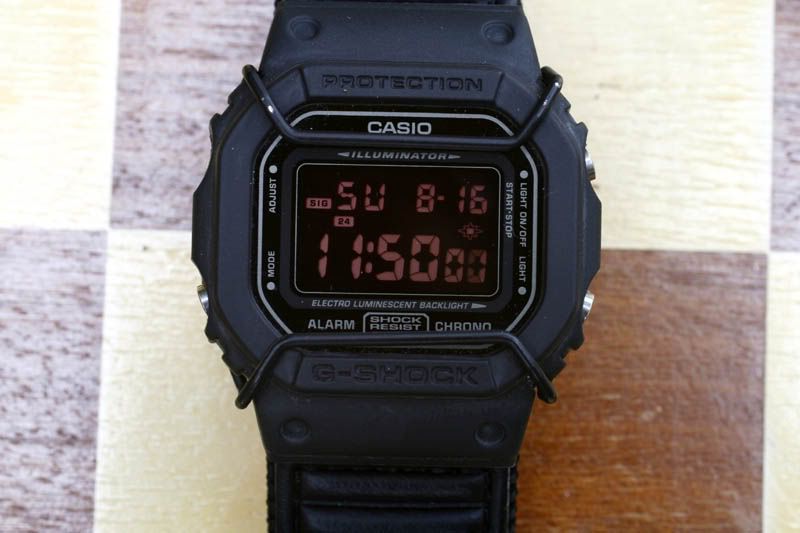 Even now, 4 years after it's initial release, it's still available. A quick search on Google learned me you can find it for £60.- on Amazone UK and for €99,95 in an on-line shop in Germany.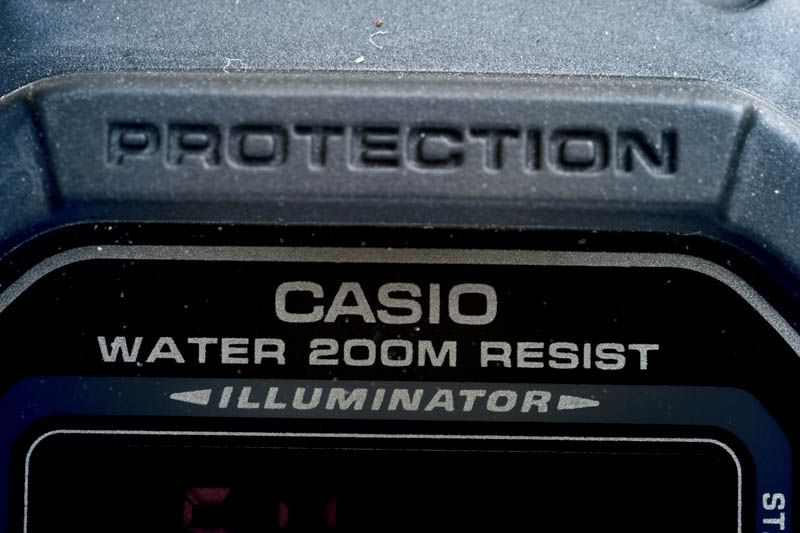 Sometimes you wonder what limited edition means. Recently a very limited collaboration edition was released in the US. Riley, from "My G-Shock", proudly presented his new "Pegleg x Union NYC" watch. Only 100 were made... Until the August releases came out in Japan. Well, if it appears on the monthly releases, you can bet on it another few thousand are added. In the mean time I have seen it appear on two blogs of friends in Japan (
Aga
and
Fumi
). So far for rare.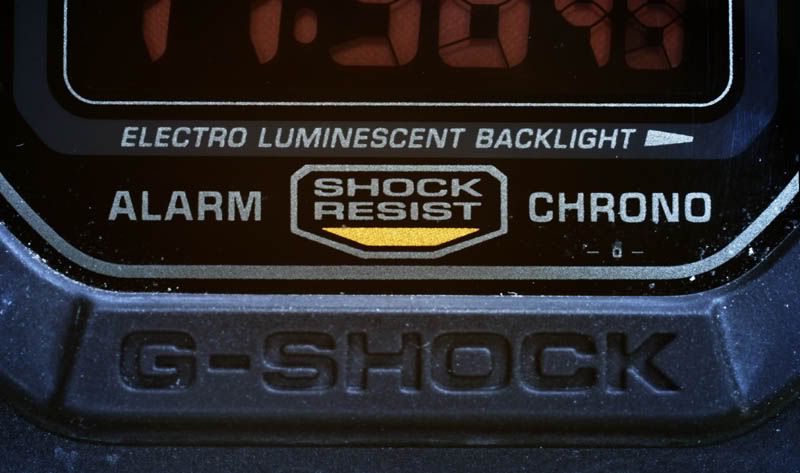 Casio let them inspire of the street culture of that time, "like military cargo pants. Light ballistic nylon from bullet proof jackets is adopted in the fat strap of one piece" according the description on the press release.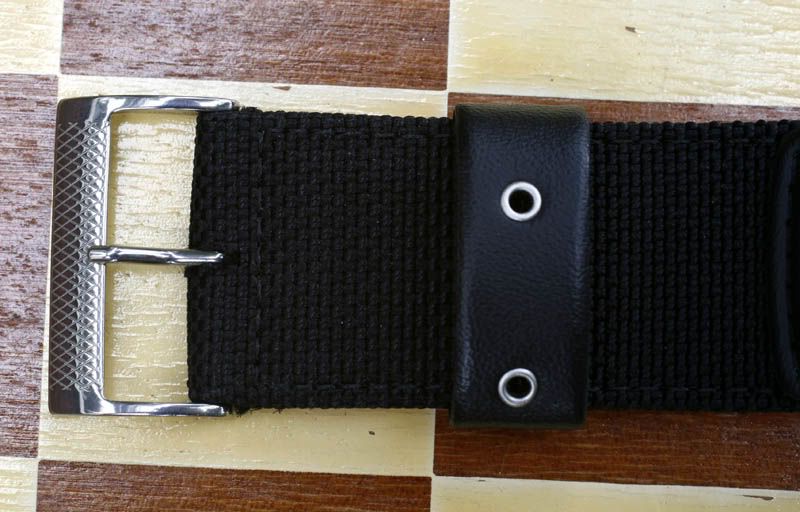 Normally I am not fond of wearing these "small" 5600s, but this one looks beefier. The strap feels like it's made of a kind of canvas. Maybe the kind of canvas used in military jungle boots. It's pretty stiff, but when strapped on, it is actually very comfortable.
The strap is wider and is in one piece. Instead of attached on both sides of the case, the case is attached upon the strap. Therefore the case hovers about 2 mm higher above the wrist, which gives the impression of a bigger watch. I like that.
Sturdy leather lugs, band keeper and end piece adds even more zest to it's look. Small metal rings do not only strengthen the strap holes, but look sturdy too.
Originally not on this model, but I couldn't help myself... I applied a face protector ("bull bar") on it. I had one lying around and this seem to be the perfect model.
When worn, this is pretty much a stealthy watch. When you take off the watch, a pretty eye catching feature reveals. Actually I think it's cool. The inside of the strap is bright orange. This bright orange is adopted from the bomber jackets.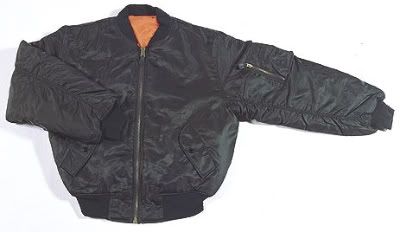 The case is mat black and the text is not painted. On the crystal around the display the functions are written in a dark gray tone, even the red part of the "Shock Resist" logo is low key.
On such a stealthy watch, a negative display can't be missed. Of course not just a negative display. Like the "Military Inspired" series, digits are used with a deep amber tone.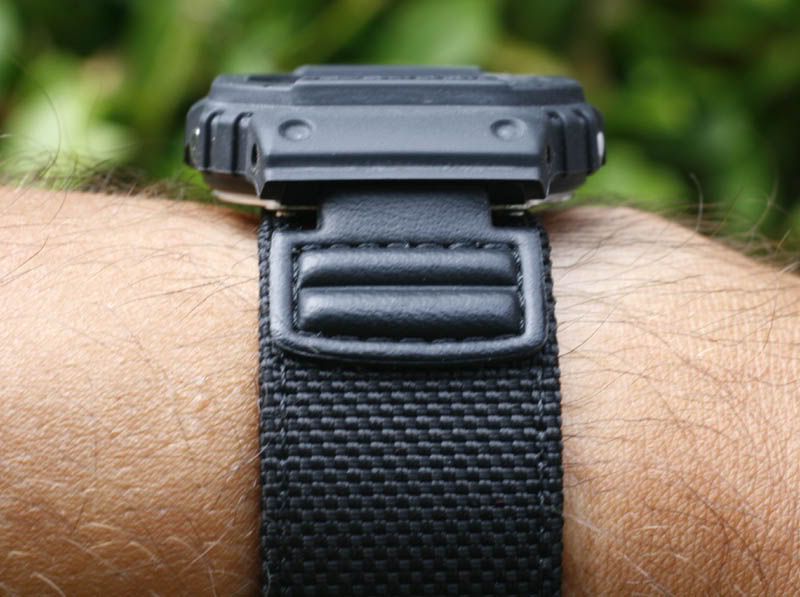 In dark circumstances this display will be pretty hard to read. For military discretion the electro luminescent backlight is relative dim and amber. So, when you are in the field at night checking time, you are not playing sitting duck with this backlight.
Overall I think this is a great watch and I think it's a model loved by many G-Shock enthusiasts. Though it's a small DW-5600 model, it appears bigger and looks distinctive present on the wrist. Though it's a 4 year old model, I think it can still be found easily. It seemed to be produced in large quantities. Although shop prices in Europe are high (suggested retail price of a basic DW-5600E is €99.-), I think a fast search around the internet will lead to quite affordable prices that will make acquiring this watch very attractive.