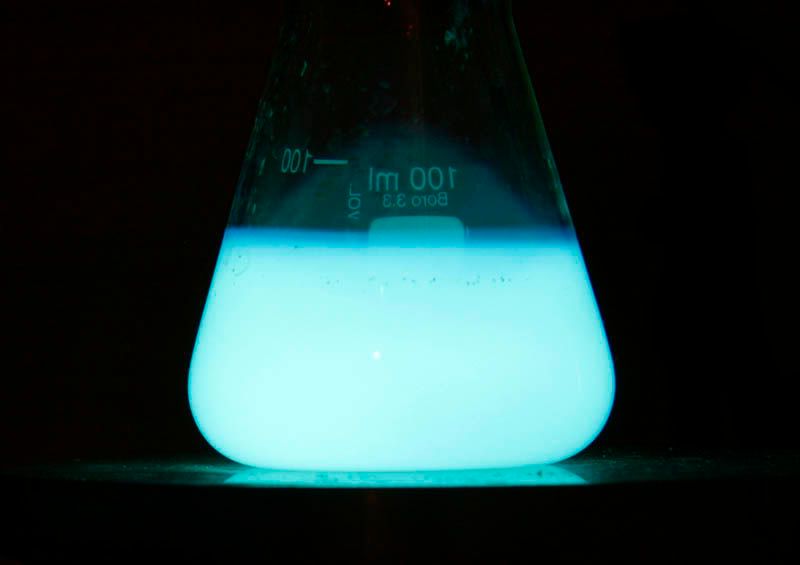 Mountain Dew is not quite a known beverage in The Netherlands. Since a short time this American Beverage of the PepsiCo is also available in a supermarket chain here. I actually didn't know this, but one of my students did a research about Chemo-Luminescence in September and October 2009. There circulates a hoax that Mountain Dew emits light when hydrogen peroxide is added. Though this is completely not true, she tried to make it glow in the dark. After several attempts, she proved this was a hoax. She drunk a remaining can Mountain Dew Green and gave a can of Mountain Dew Code Red to me, because I am fond of cherry flavor.
Around the same time, August 2009, Mountain Dew released a third "Green Label Art" series bottles designed by several contemporary artists. One of these artists was Dustin Amery Hostetler, a.k.a. UPSO. He designed a silver bottle with eyes from top to bottom. The eyes at the bottom are closed, the at the top wide open and various stages of eyes in-between.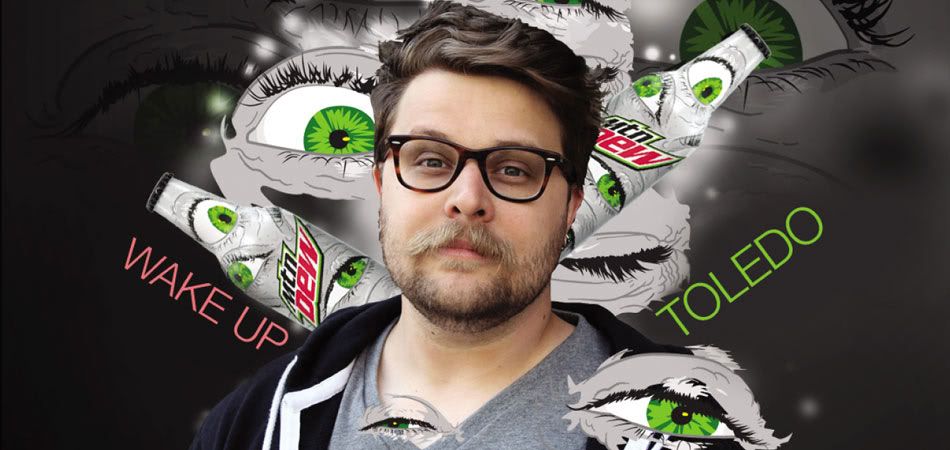 UPSO is very active. He publishes the critically acclaimed magazine Feasthectic, support sales of colleague artists and posts a lot in on-line magazines and blog sites. Other commercial designs were made for MTV, Etnies, Kid Robot, Motorola, Air America, Nokia, Etnies, Burton, XLarge, Converse and many more.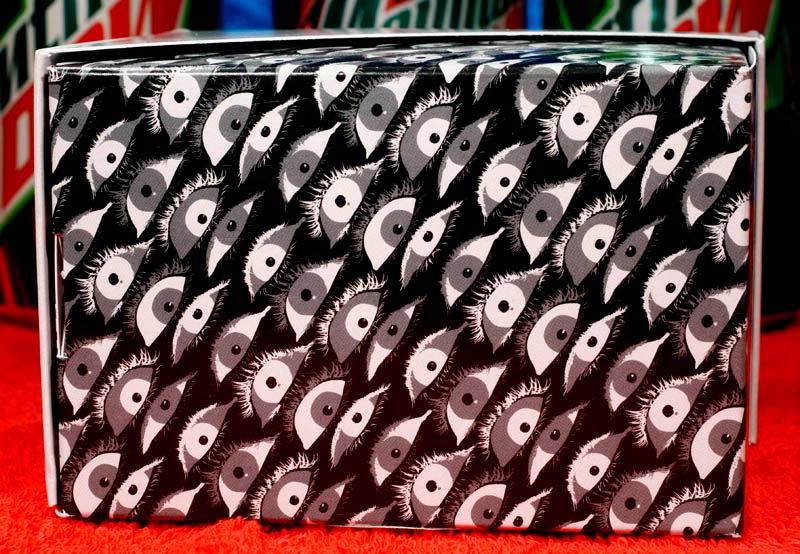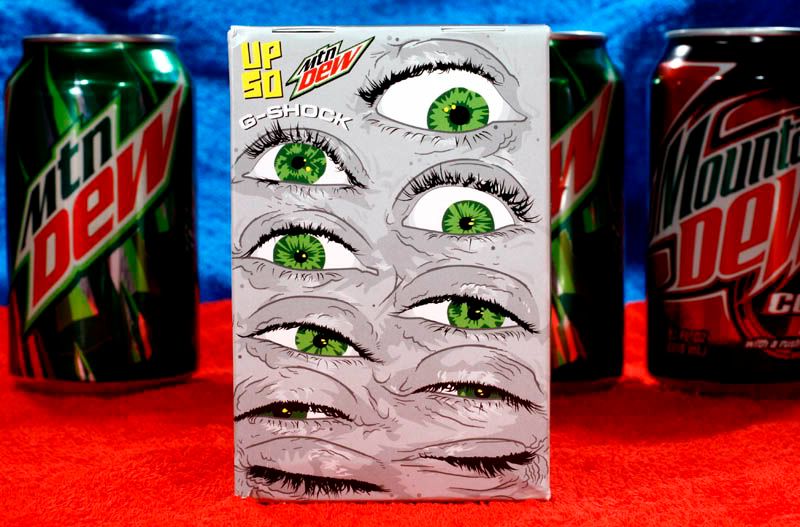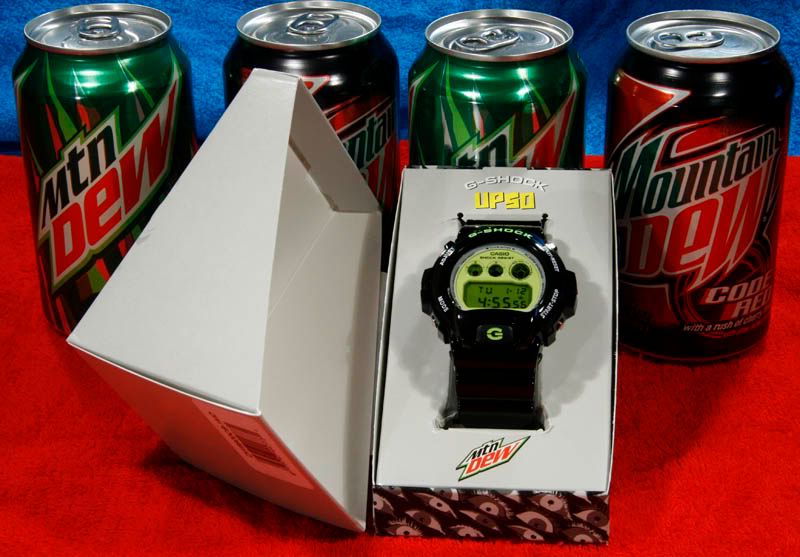 According an interview with CLDFX, UPSO was quite surprised that he was asked to design for Mountain Dew, but looking to his curriculum I would say, I'm not. Although he mainly designed for the GLS bottle, he knew all the way his design was used for other projects. This appeared to be a G-Shock model.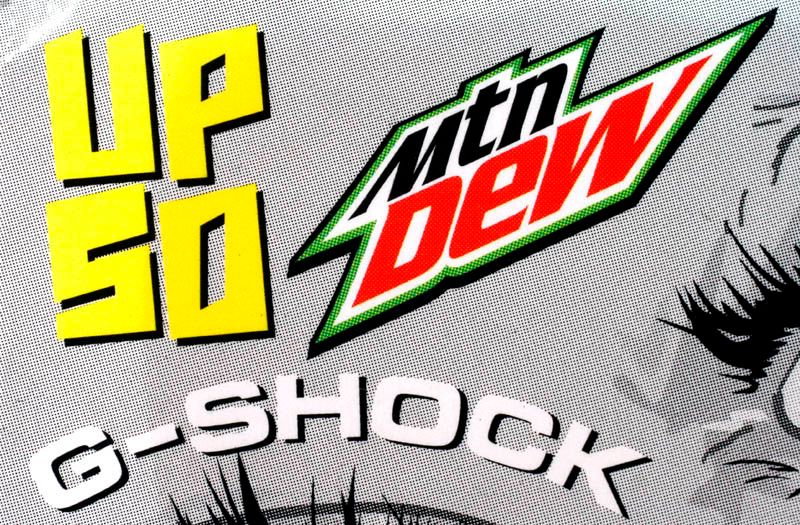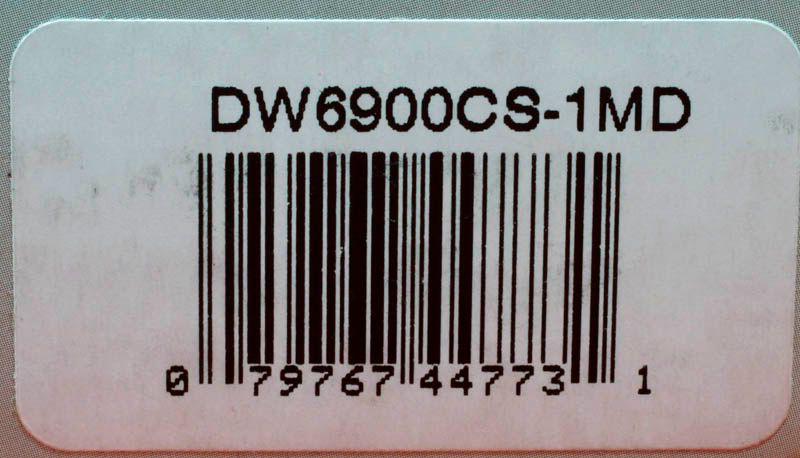 Although this model is actually a Crazy Colors model with a print on the straps, I think the print fits the watch perfectly. "The illustration on this bottle represents not only what it feels like to first drink some Mountain Dew, but also the reaction one might have upon first seeing this unique bottle." I feel the "Chicken and Egg" paradox coming up. Cool concept. The eyes return on the print of the straps.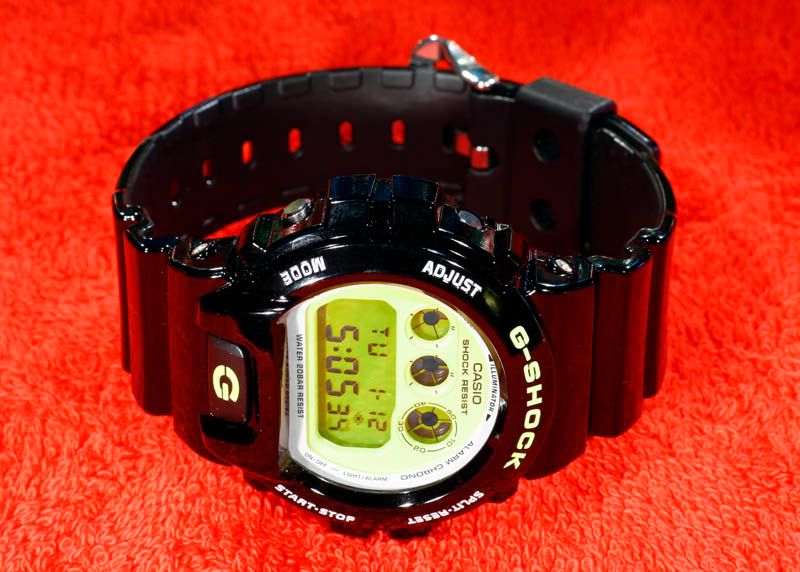 The basic black/green "crazy Colors" model is called the "Zombie Slayer" by some G-Shock collectors, which might be an appropriate name for this model with its poison green display. With these green opening eyes on the strap, this must be the ultimate "Zombie Slayer".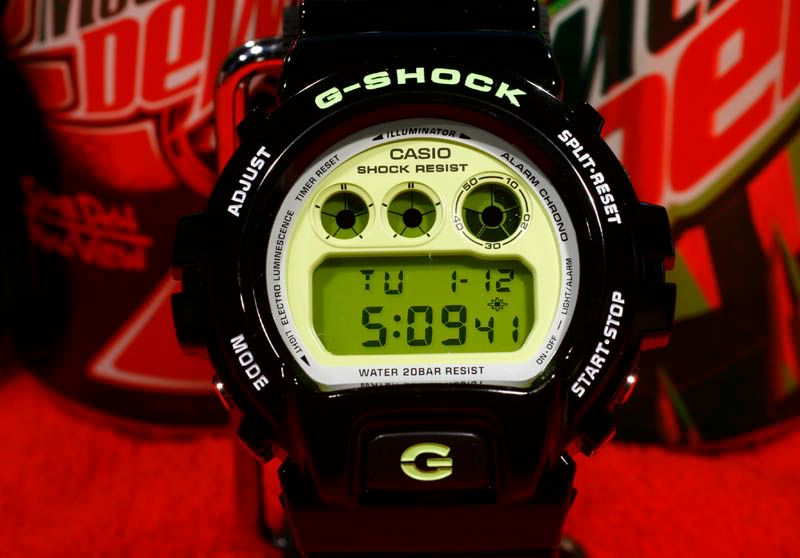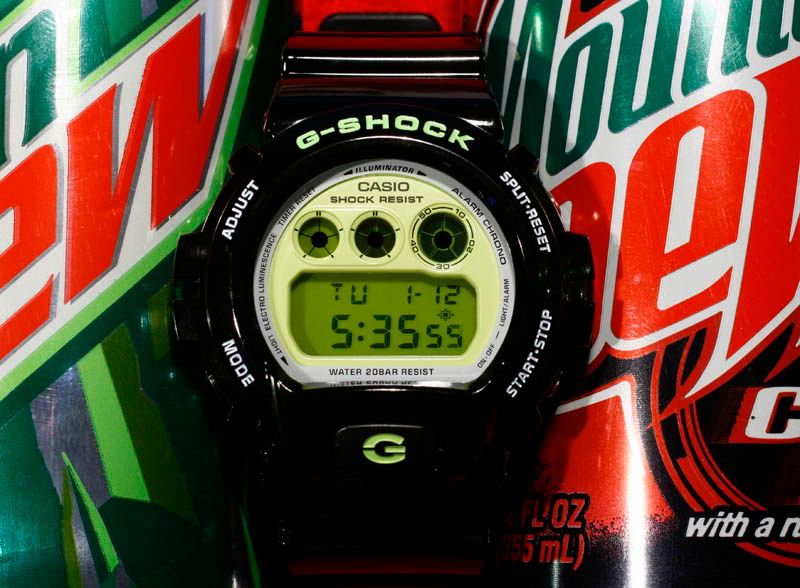 The UPSO x Mountain Dew G-Shock was made for prices of contests. Somehow also several showed up on eBay. I got mine from a friend, who had bought a lot of 5.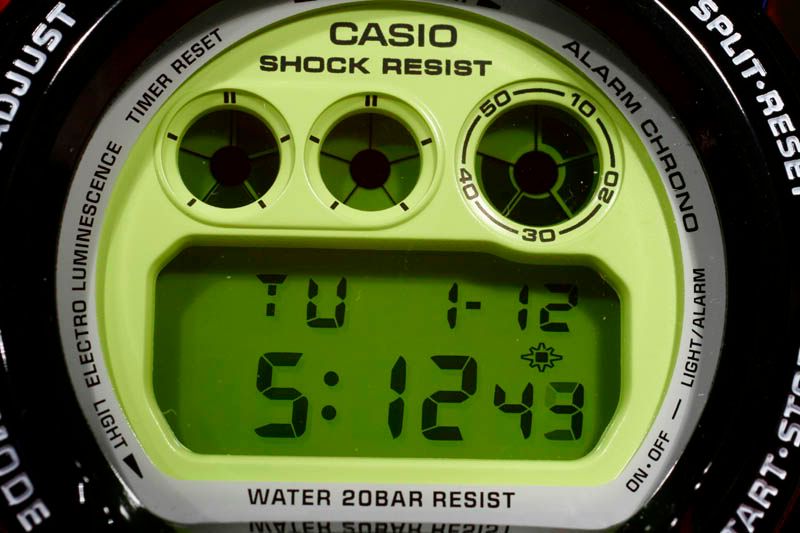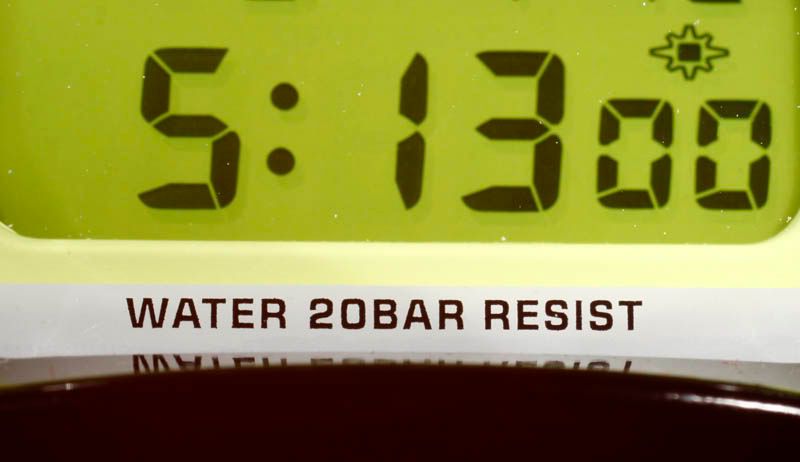 Not only the straps have the eyes printed, also the cardboard box has the eyes everywhere. The box is sealed on one side with a Mountain Dew sticker. Personally I wouldn't have done that, but added a cardboard sleeve to keep the box together. This would have been a more perfect match to the design.
Like all the basic Crazy Color models, the watch has a glossy finish. I think this glossy finish suit the series well. Tough a glossy finish is maybe not liked by every G-Shock lover, I think G-Shockers who like the bright color combinations will also love the shiny coating. Personally I like it very much. It makes the watch more noticeable. Of course a white or a pink G will get noticed, but a glossy black is also a good eye catcher.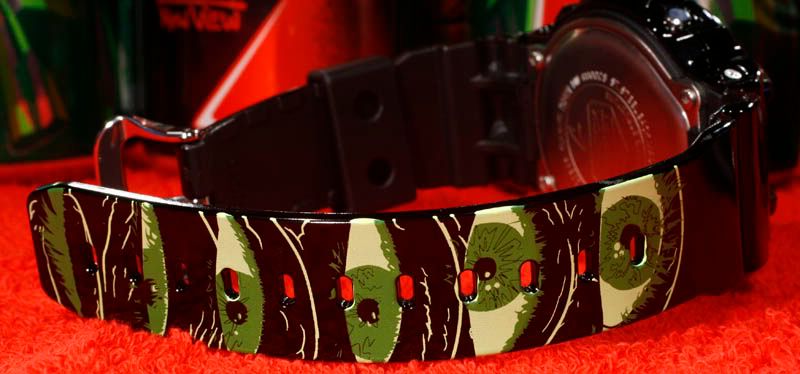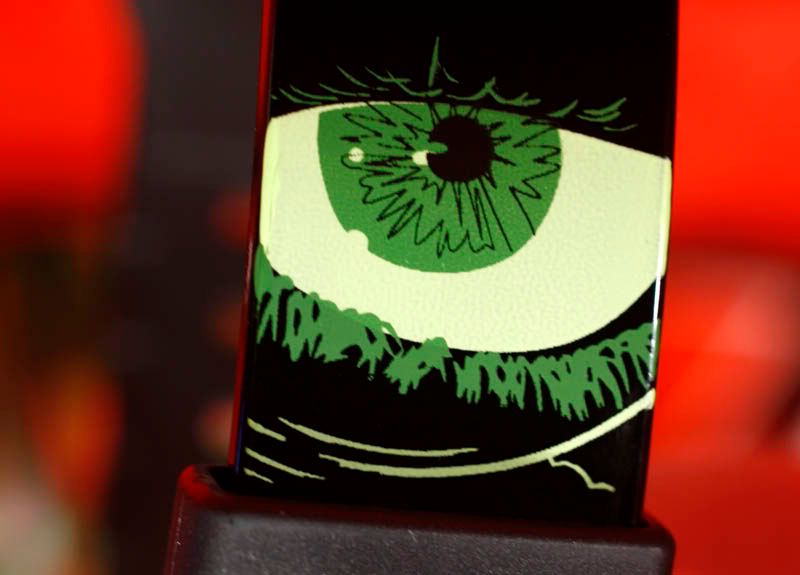 Well, this isn't the first DW-6900 reviewed here, and it would probably not the last, so I think I can be short on the functions. The DW-6900 (module 1289) has an alarm function with hourly chime, a stopwatch and a 24 hour countdown timer on board. All the basic functions you need from a watch for daily use in my opinion.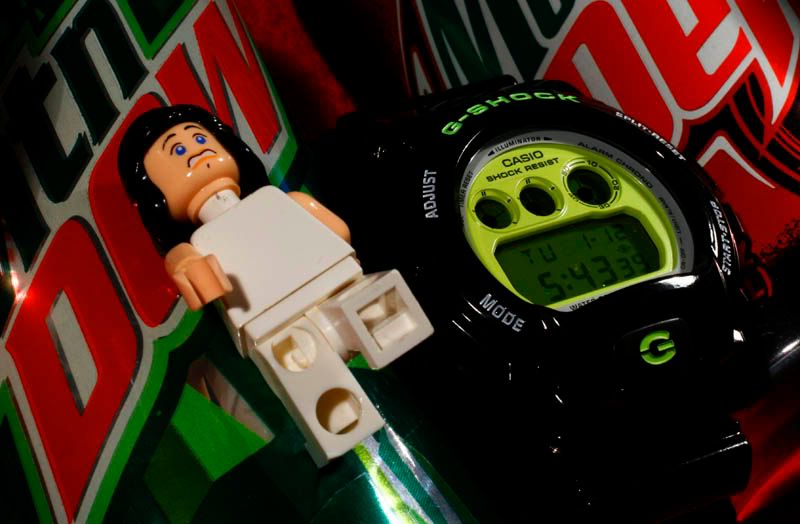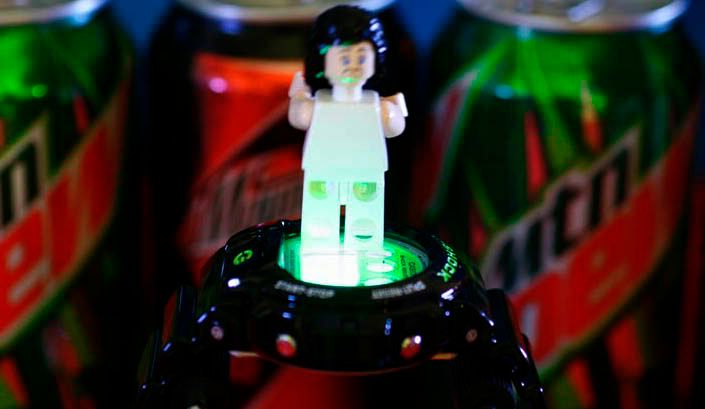 At the moment this model is still available on eBay, but I think sources will dry up soon. I don't think it will get collection worth. I have other collaboration models with brands like Coca Cola and Pall Mall. Probably all these models were given away as prizes. I got them all for a scratch. I once missed an Evian model. It went for something like $30.-, but the auction was for the US only. I contacted the seller and he told me after the auction it was no problem to bid on the watch…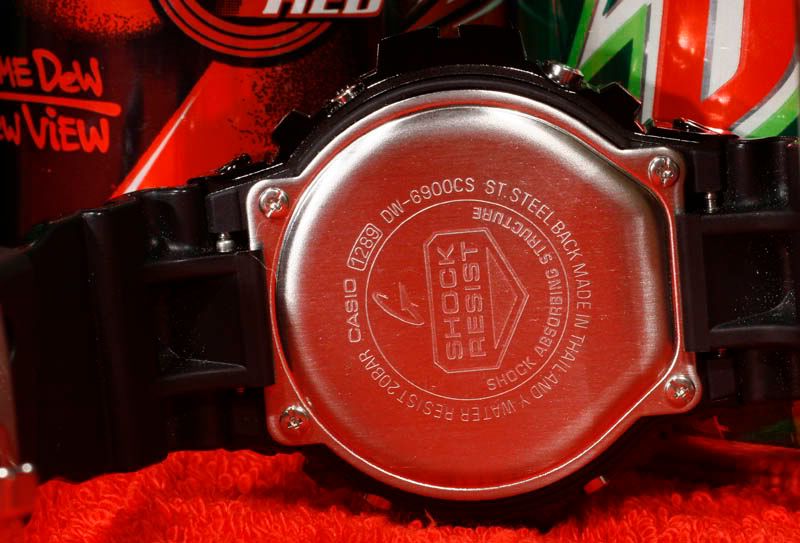 A reaction I got about my UPSO is that everyone has it in the US. Actually I buy a G-Shock if I like it and not only if, or because it's rare. I think I have many models that were sold to a lot of people. Since the GW-203K and the TC Frogs went with dozens for low prices on eBay in the past, you might think the same, but I have the feeling that in about a few months it will be hard to find this model again. So if you like this very cool watch, act now.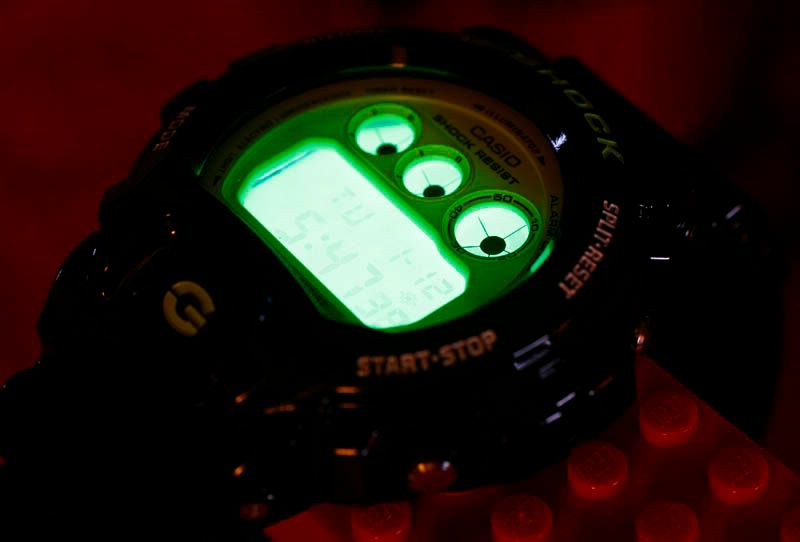 A big THANK YOU! goes to Wayne for making this possible and Eva for providing the cans of Mountain dew!