I was in Amsterdam with my family about a month ago, so I planned to visit Ace Trends at the end of the afternoon after a day shopping around. Of course, Amsterdam is one of the nicest towns to visit for sniffing history and shopping.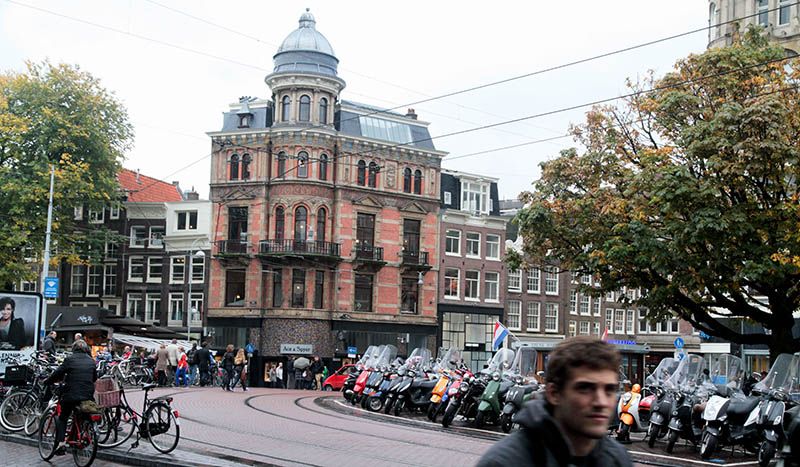 While we were getting close to the Leidsestraat, I saw this very nice building at the Koningsplein. I noticed the word "Ace".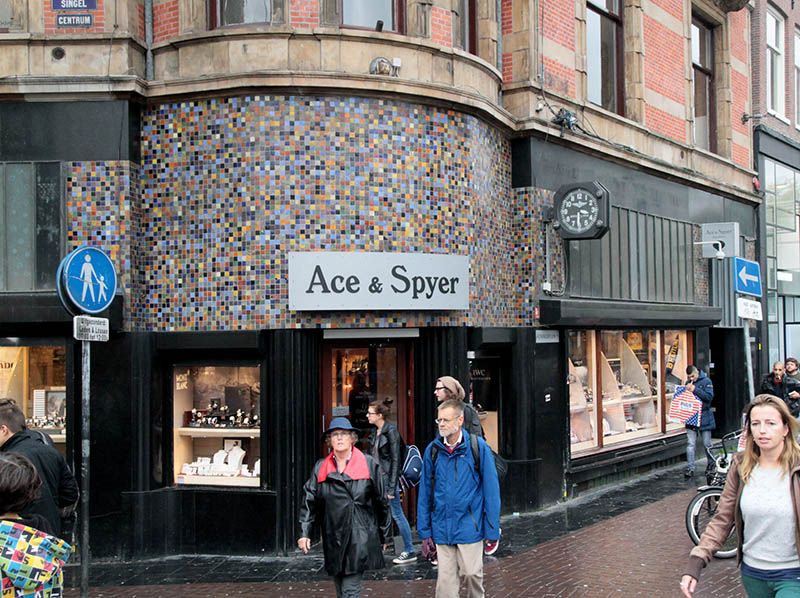 It's the Ace and Spyer shop, where you can buy more exclusive mechanical watches. The shop is specialized in exclusive Breitling models. We needed to go a little further to the Leidsestraat.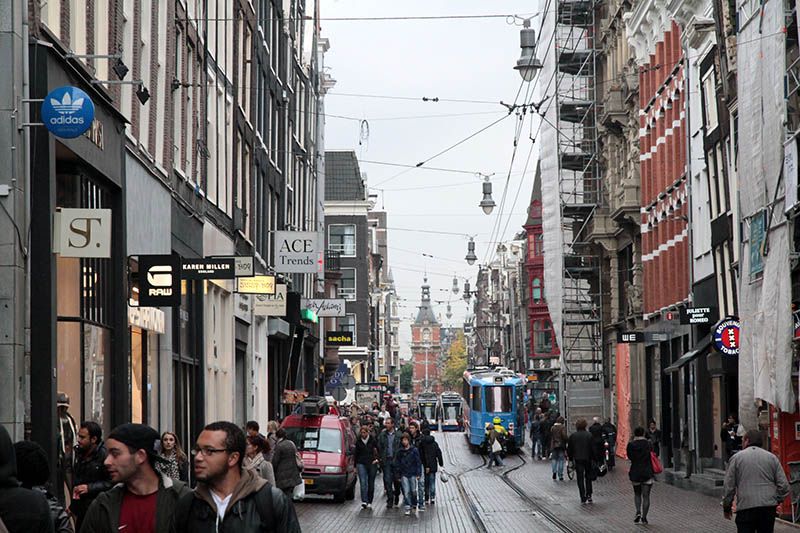 There it is, Ace Trends, between other brand fashion stores. The perfect location.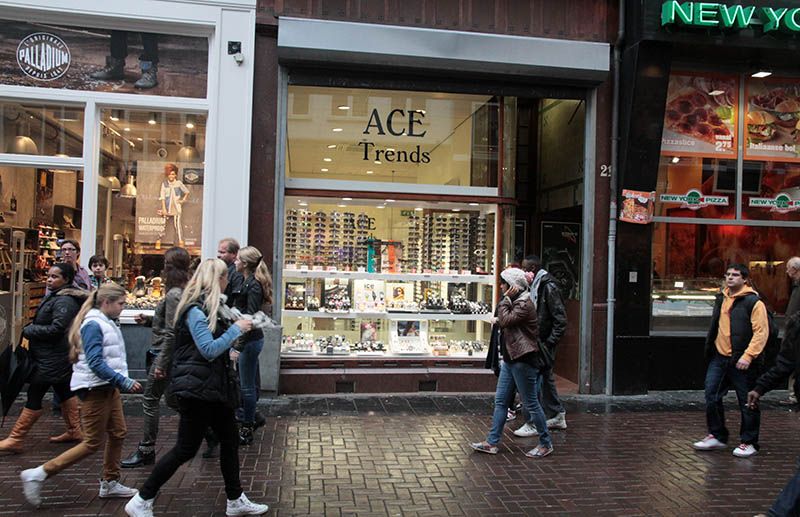 Almost lost Eva in the Palladium store on the left.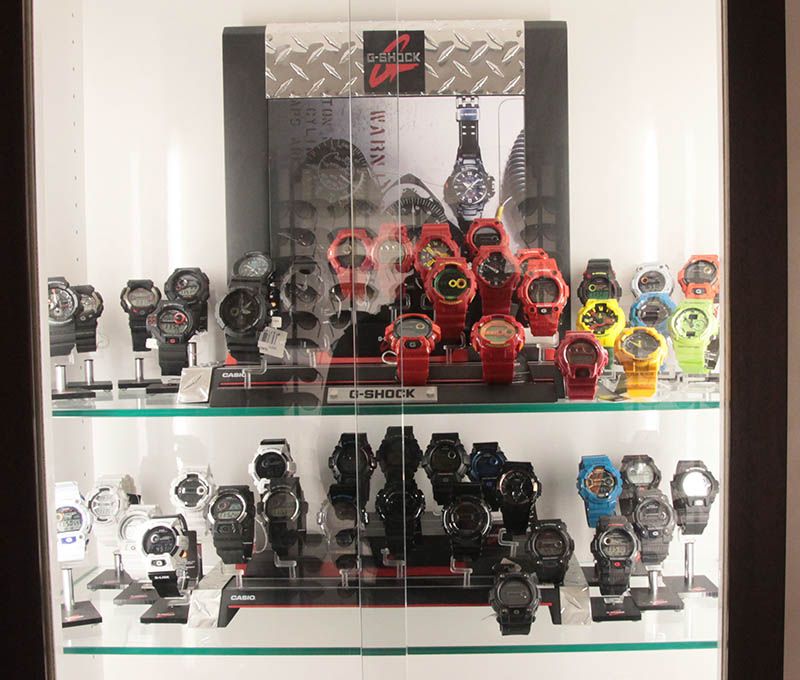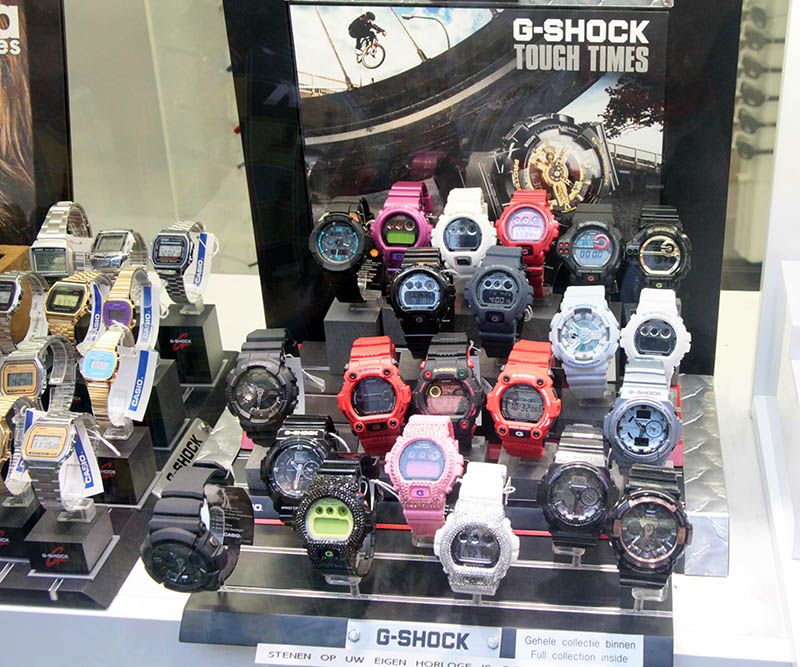 There is a wide choice of G-Shocks. Also they sell exclusive made models with metal bezels with diamonds (put on it by hand one by one).
Dimer and Dale of Ace Trends help Bram very friendly and patiently, as he had seen an interesting watch and has a patent on asking tough questins. It's not a G-Shock though.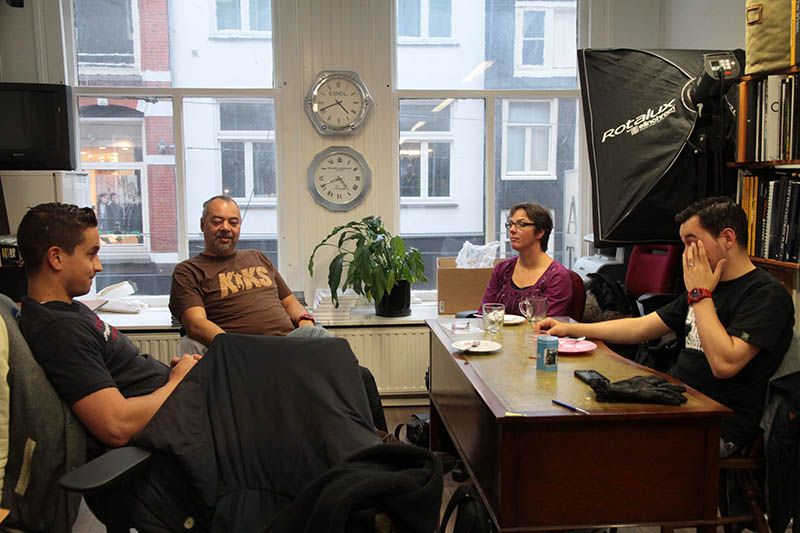 As they were not used to special visitors in the store, they had arranged a delicious cake for us. We had a nice chat about watches and G-Shocks in general, but also talked about plans and working together for a G-Shock party with sneaker store Acht Amsterdam.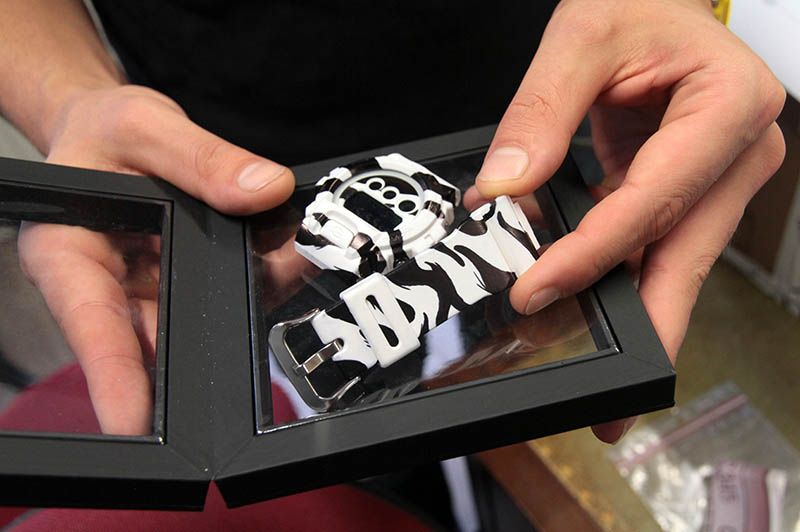 One of the fun pieces at the office is this custom made "Zebra G-Shock", made from a DW-6900WW.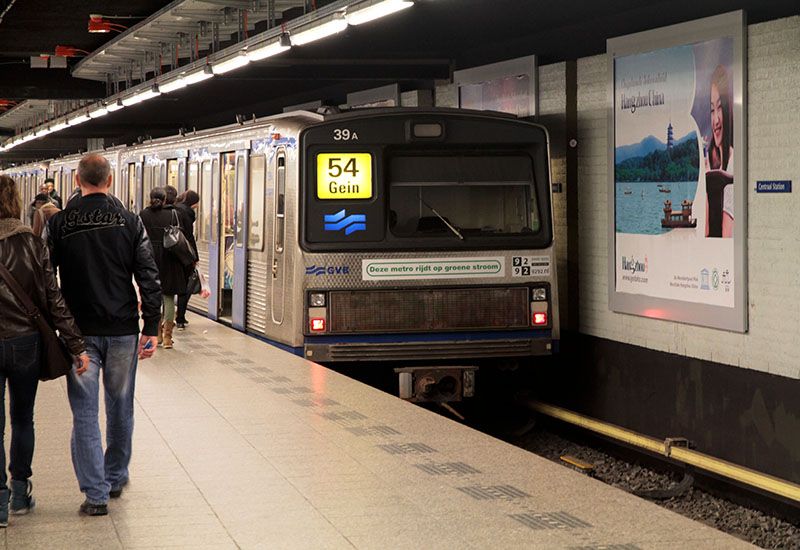 After the visit we concluded the day with a ride with the Metro back to the car.
Score of or Amsterdam trip: A Star Wars mini battle ship (ask Bram what it is, I have no clue
EDIT: Bram says: "Venator-class Republic Attack Cruiser"
), a very funny red Lucky Cat and Bram's new calculator watch (DBC-611E-1EF). It had been a long time I had been visiting Amsterdam. A little voice inside my head said, I should visit more often.