Today I wore my MRG-121. I love this watch. Actually it's a very different G-Shock. I am a kind of geek, I love Gadgets. This watch only displays time. Moreover, it shows only analog time.
The MRG-Series were released since 1996. The most importand feature is the steel case. A few first models had a resin strap, but most MR-G models have a solid steel bracelet.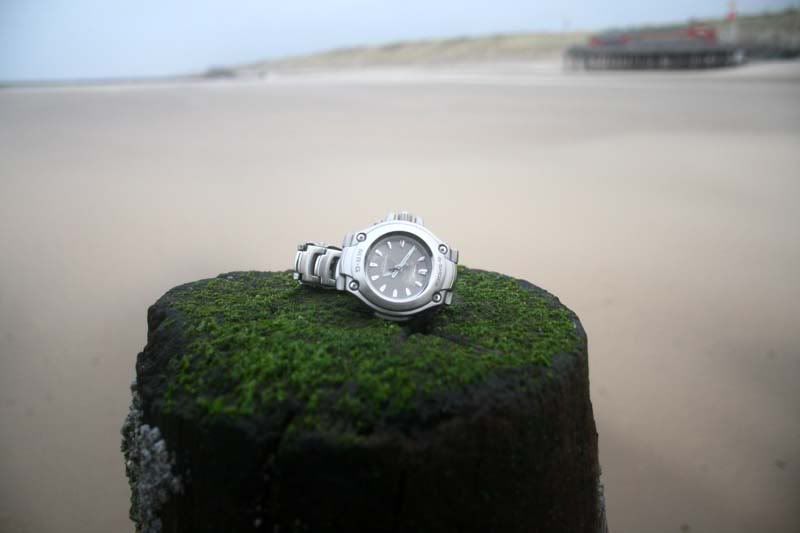 The stainless steel models feel heavy and tough. The titanium models are much lighter. My preference are the heavy Stainless steel models.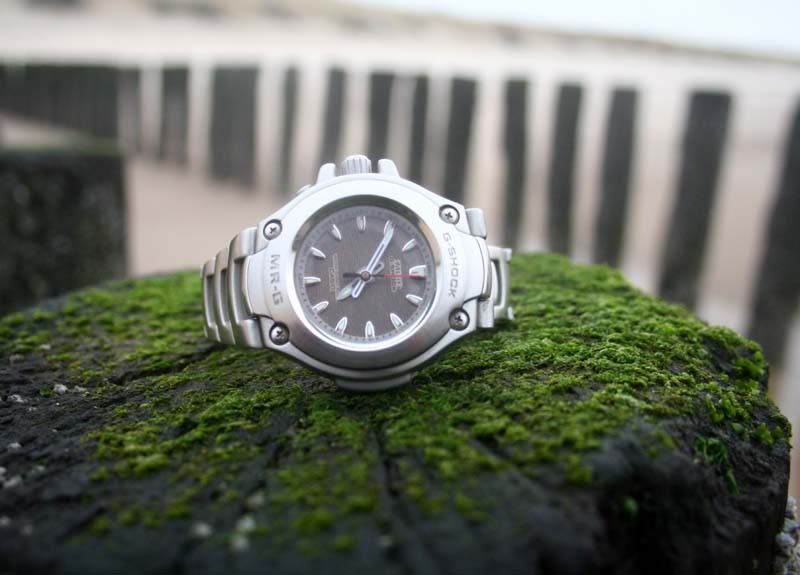 I wanted to visit the beach between Domburg and Westkapelle. Somehow I couldn't get the family out of the house, so I finally went alone. I was quiet surprised about the stormy wind at the coast. It was hard to keep my camera still actually.
I went to the surfspot, a few kilometers further on the beach. The wind was sand blasting me. I was alone. Well, almost. A flock of oyster-catcher were desperately seeking protection behind a wind breaker. I tried to come closer, but I the birds limp away.
The thick grey sky was already bad for a sharp photo and now the sun was already setting too. It wasn't easy. The radio told me the wind was about 65 km/h. that's 7 to 8 beaufort!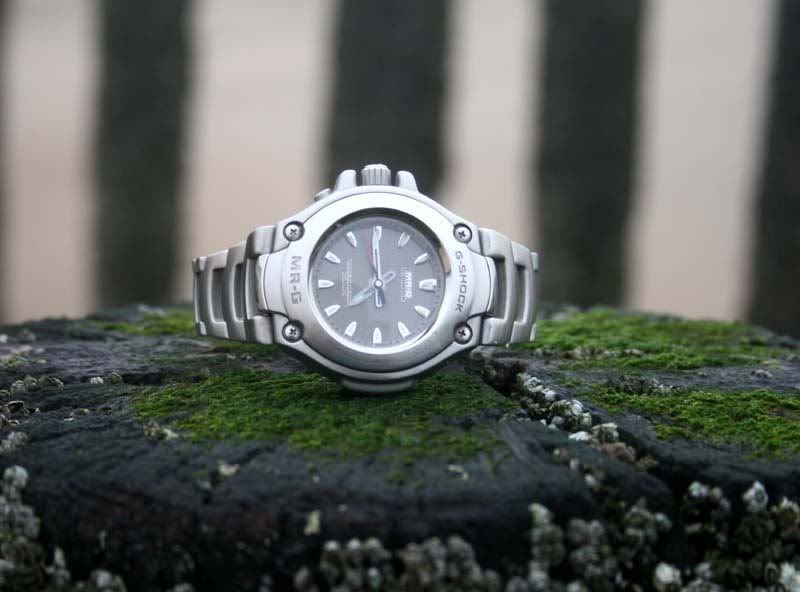 My camera and my were a toy in the wind. Although my MR-G is heavy, I was worried that it would blow off the wind breaker.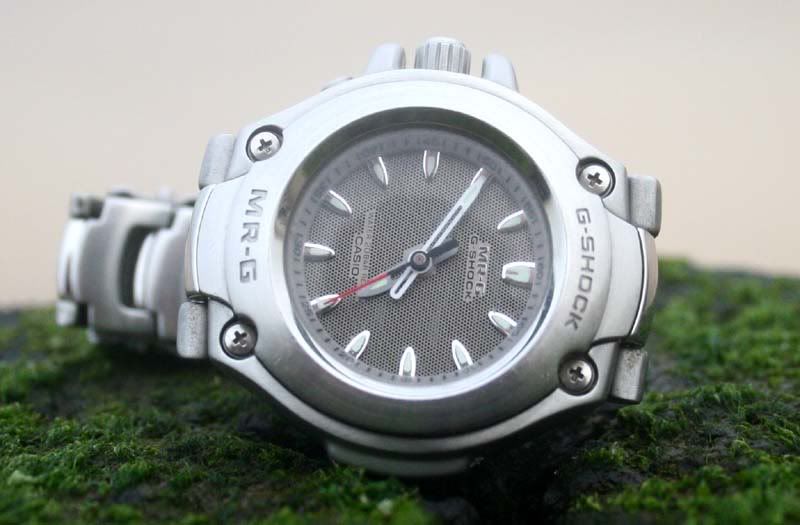 I walked back on the other side of the dunes, while the sun was almost set already. Although a walk outside did me good, I was happy I returned in my car.