A Dutch saying says not to look a given horse in the mouth, but this watch is so great, that it is really interesting to look closer.
Sometimes the appearance of the watch is hard to capture in a photo. Sometimes you see the beauty of a watch, when you receive it as a gift.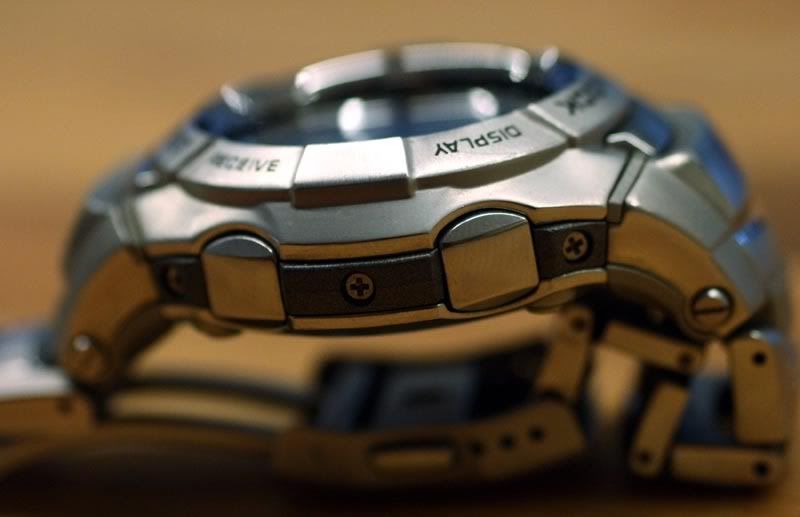 Almost two years ago, just before my 40th birthday, Jurphaas sent me a mail. He is a G-Shock enthusiast from the Netherlands and a big fan of G-Peopleland. Jurphaas wrote that he had something for me and asked for my address.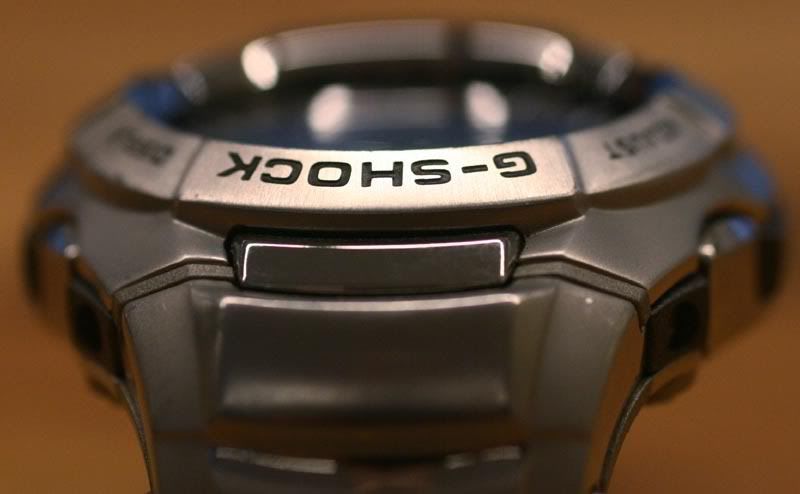 As I am a T-Shirt enthusiast too, I thought he had a nice Spyderco T-Shirt, as he is a representative of this company.
A few days later the doorbell rang. It was the mailman. He had a heavy package. That must be a heavy T-Shirt, I thought myself. In fact it was a G-Shock donation to G-Peopleland.
I was speechless... Three pretty rare G-Shock's and this JP only GW-1200J-1AJF. With a retail price over 47250 yen this watch is far above my budget limit.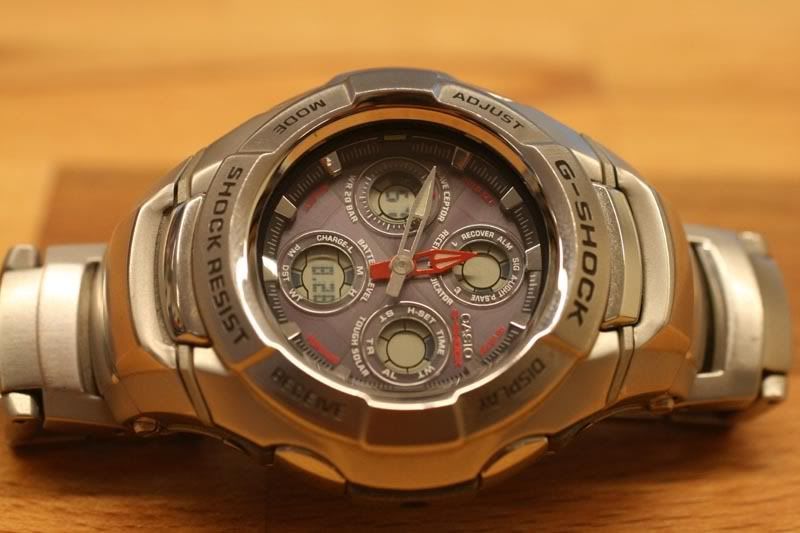 From pictures of this steel analog-digital model it actually didn't look very spectacular, but in real, this was a watch. It looked big an it feels pretty heavy (adjusted to my 7" wrist it weighs almost 135 grams).
The GW-1200J comes from a series watches called "The G". This series were all watches that were solar and sync with an atomic clock transmitter.
The name "The G" is gotten to the background now. I think it was not a good choice to name all these watches "The G", because many models would fit these series now. How should a Dawn Black atomic Mudman be called, as this is also a "The G" model. This name giving is very plausible to mix-ups. In the magazine "G-Shock Official Book" from 2006 certain models are called "The G", while others (like the GW-5600) are not.
Back to the GW-1200J. The dial is divided in four solar panels. Although nowadays these panels can be made in all imaginable colors, this dial has the characteristic dark bluish purple color.
There are four eyes. In TIME mode the left eye shows the seconds, in the bottom display can show either the digital time, the date or the day. The right eye shows in which mode you are. The top display show which functions are enabled and the signal strength.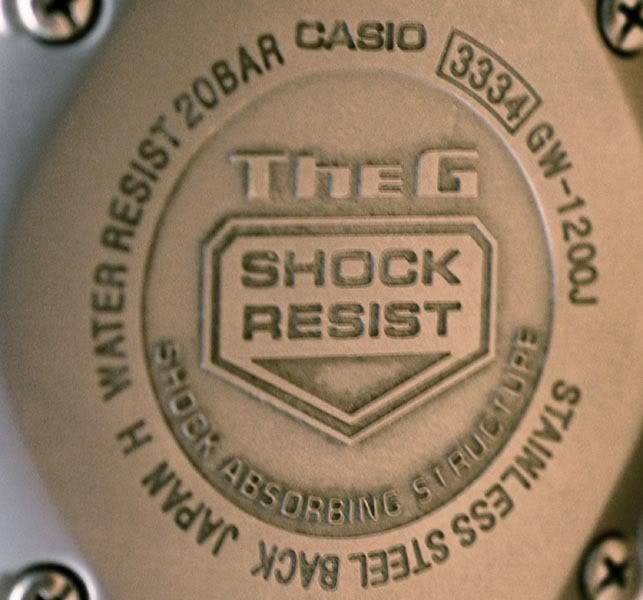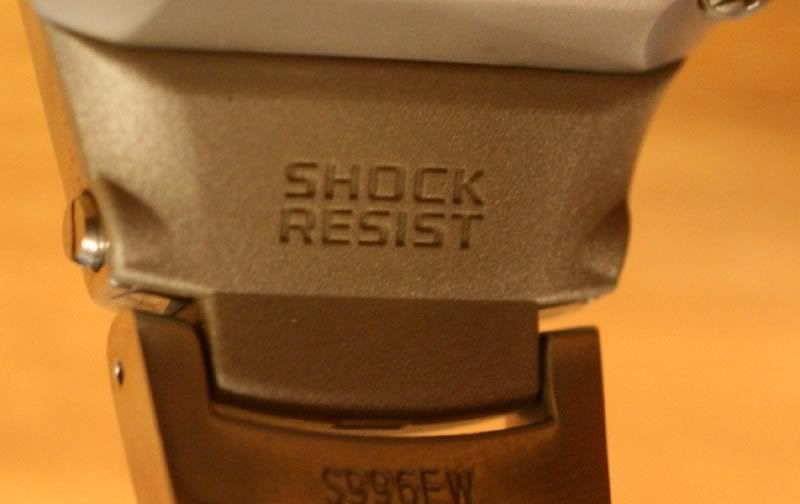 In March 2004 this was a breakthrough model for Casio. The announcement started with "It doesn't stop, doesn't get mad and does not break". The ultimate Toughness, "The G".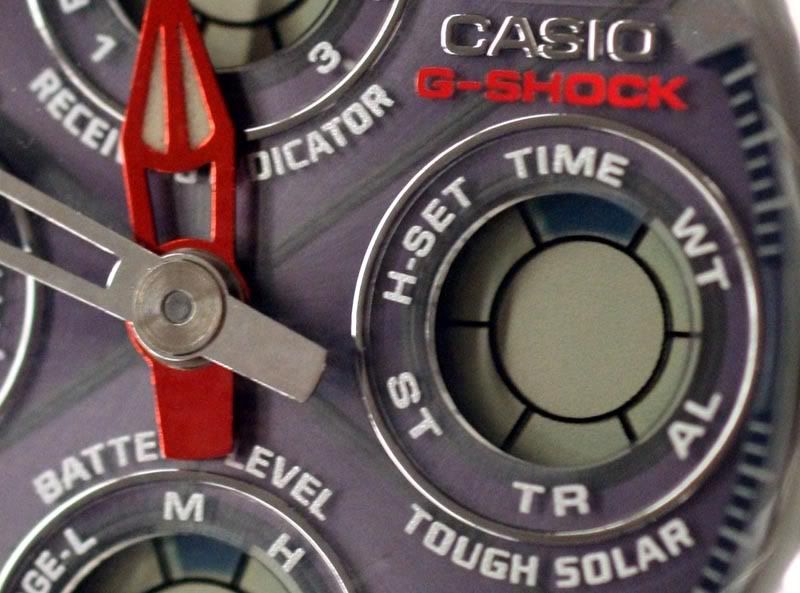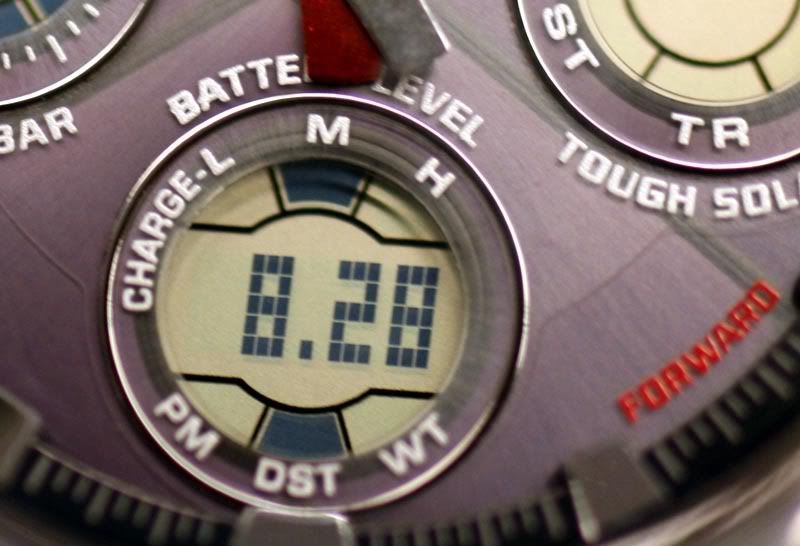 The thinnest analog model with atomic time reception, cased in metal parts without loosing sensitivity for the atomic time signal. Actually an interesting point, since the whole structure acts as a cage of Faraday. Probably a part of the case acts as an antenna.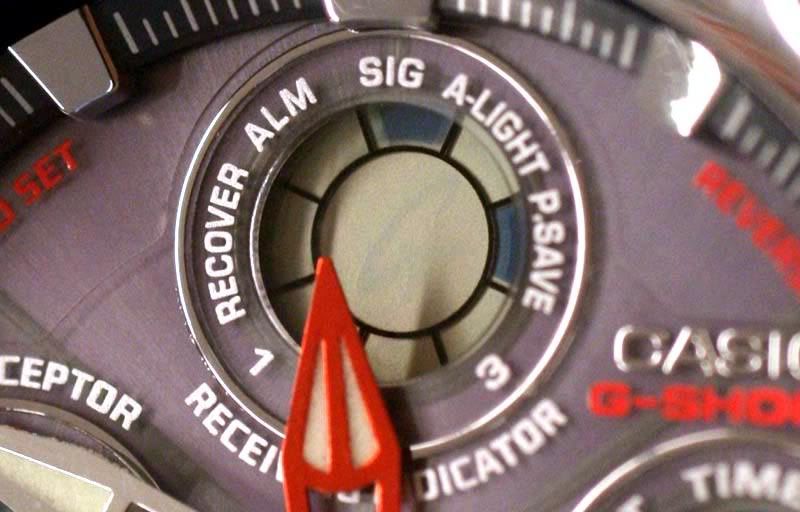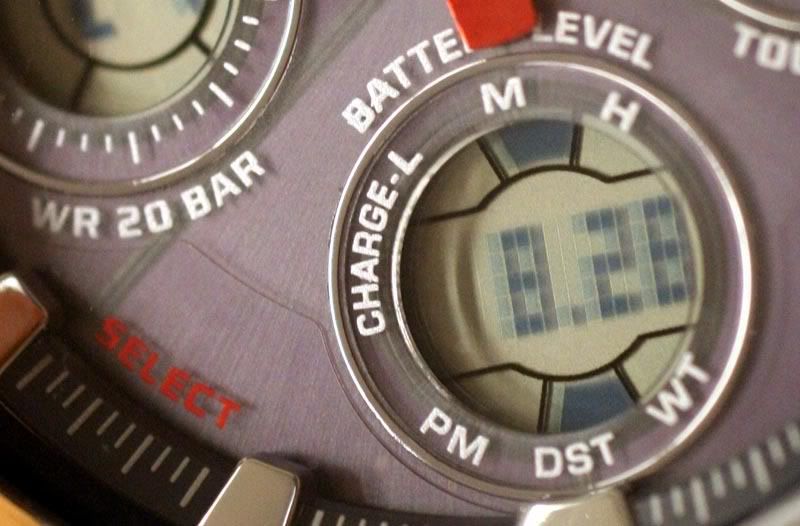 This model receives the signal of both the JJY transmitters (Fukushima 60kHz, Kyushu 40kHz) and the WWVB transmitter (60 kHz, Fort Collins, Colorado). Sounds all impressive, but here in the Netherlands no signal can be received. A good thing multi-band receiving models were introduced since 2006.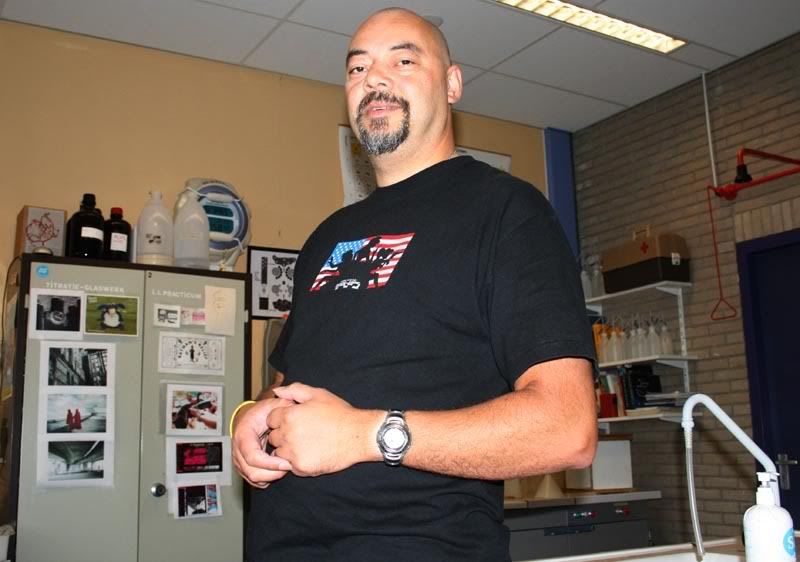 Also without reception, this watch keeps perfect time. I had not set the time for more than a year, but it was about 80 seconds fast. That's about 6 seconds a month.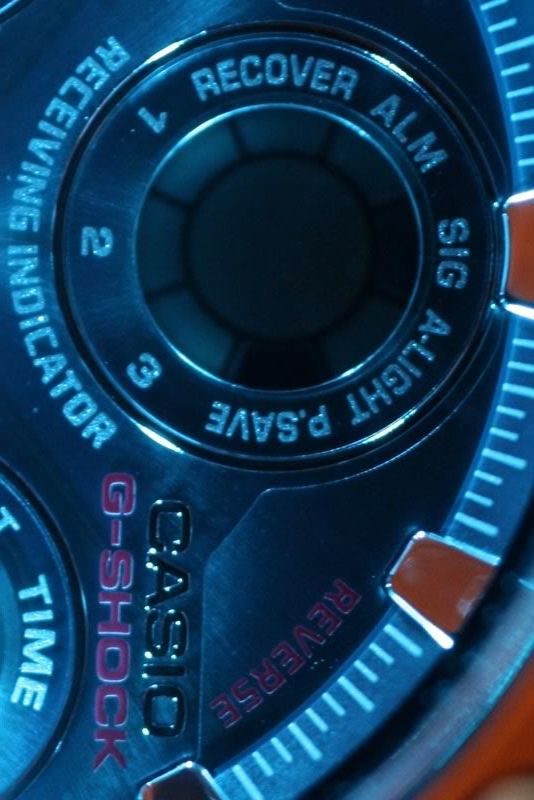 The GW-1200J has a "Super Illuminator". This are two LEDs lighting up the entire dial. These LEDs are very bright, but unfortunately the digital sub-dials are poor illuminated. Therefore the stopwatch function is not easy to use in the dark, but I believe this is not a problem in most cases.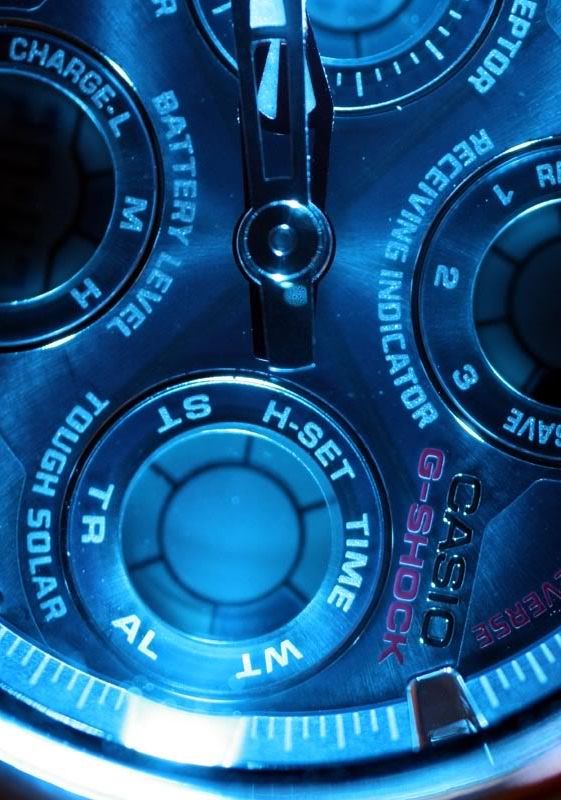 On the other side the Super Illuminator lights so bright, you don't need a flashlight to find the lock of your front door at night.