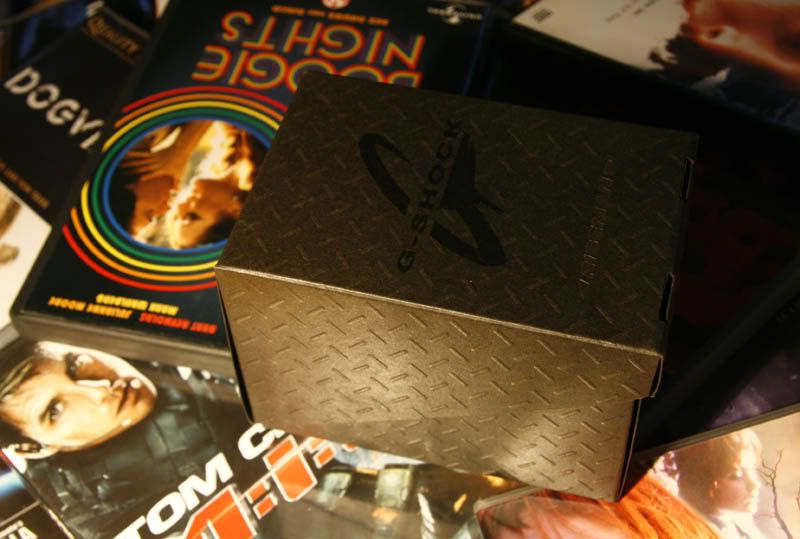 Who haven't seen the movie. I had the Video, but our video broke down years ago. I gave my video movies away over a year ago. Men in Black. Galaxy Defenders.
Casio was probably inspired by the movie. While the movie came out in July 1997, the Men In Black series were released in 1997. The Men In series was born. A second Men In Black series followed, but the first series always had my most interest.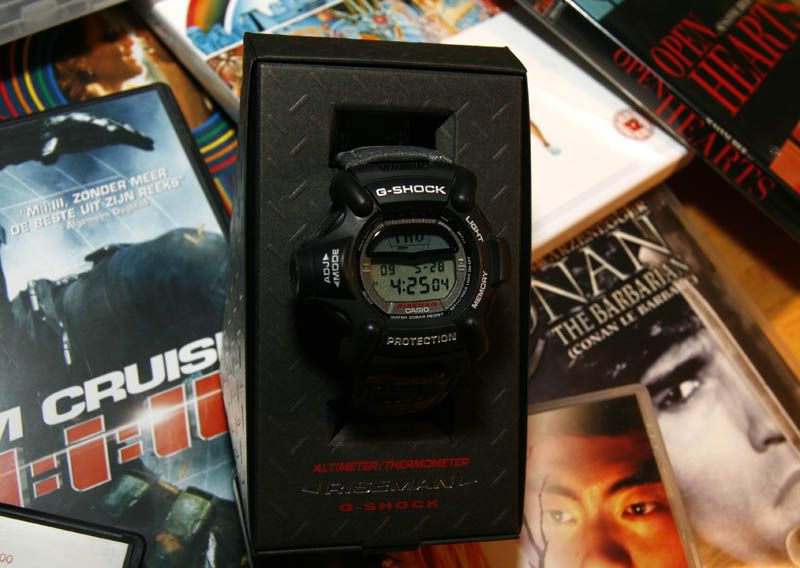 The Men In... series are series of Master of G models. Master of G models are G-Shocks designed for special purposes. The model names end with man. For instance this Riseman.
The Riseman is equipped with a thermometer, barometer and altimeter. So it's designed for mountain climbing and other mountain sports, where it's handy to know your altitude.
The MIB Riseman is a JP only model. This means it has the 1664 module, that only shows altitude in meters, pressure in hPa and temperature in ºC. So keep this in mind if you go hunting for this model and you are not familiar with ISO units.
For a long time I wanted a Men In Black model in my collection. A very long time. Probably when I heard the name for the first time. Actually I missed an eBay auction pretty cheap, not knowing what watch this was. I believe someone outbid me on a German auction and won with €41.-. That was a long time ago.
Every two years there is a
"Rescue Vlissingen"
organized in Flushing (Vlissingen). All kind of rescue organisations demonstrate what they can. Enormous firetrucks, lots of rescue helicopters, army trucks, jet fighters, ambulances, CSI units, red cross, defibrillators. You name it, it's there.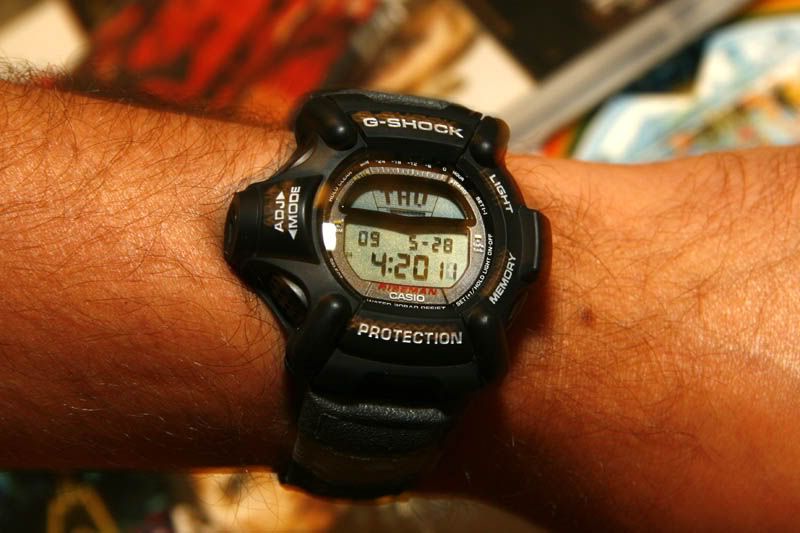 This event draws a lot of people. Half the Boulevard of Flushing (about 2 kilometer) is crowded with ten thousands of visitors.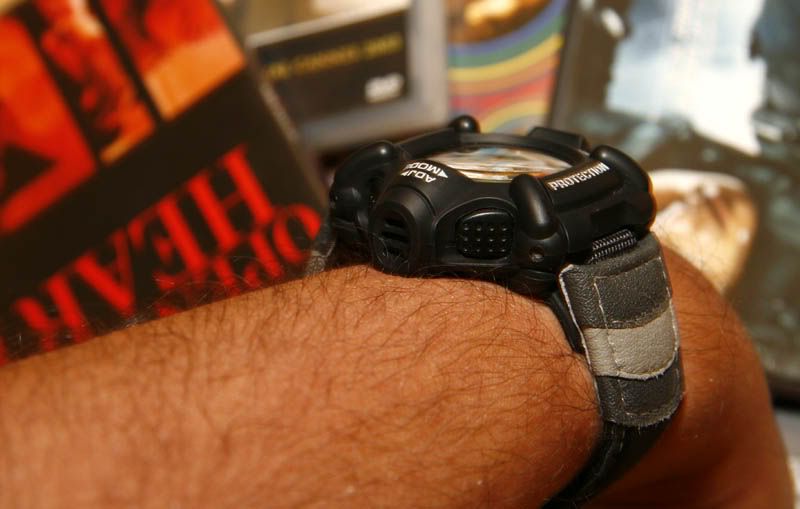 So in 2006 I was walking up the Boulevard. I was looking to some demonstrations on the beach. When I looked to the other side, I noticed a G-Shock. Not just a G-Shock. It was a Riseman. Out in the wild. No time to pull my camera. I tried to reach the man, but he was walking away from me. I saw it clear. It had white lettering. This was a Men In Black model!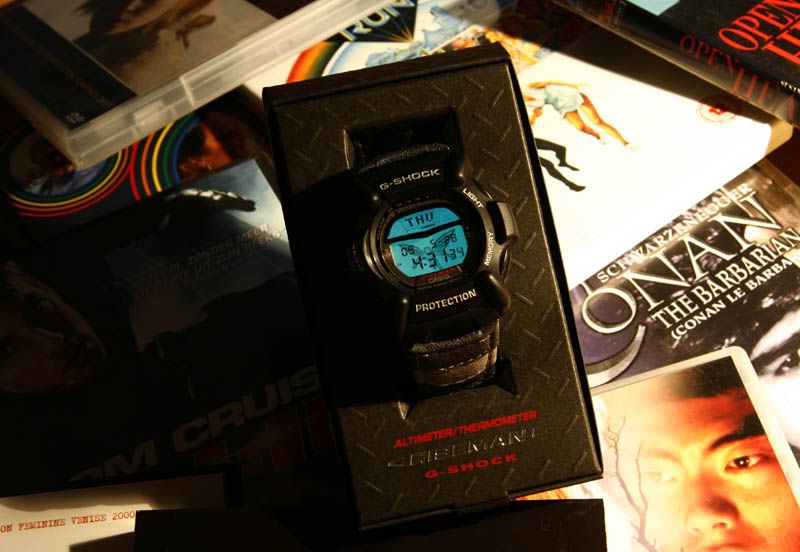 Well, it all happened in two three seconds. The man, probably a German tourist, vanished in the crowd, but I had seen a MIB model in the wild, and it looked so good!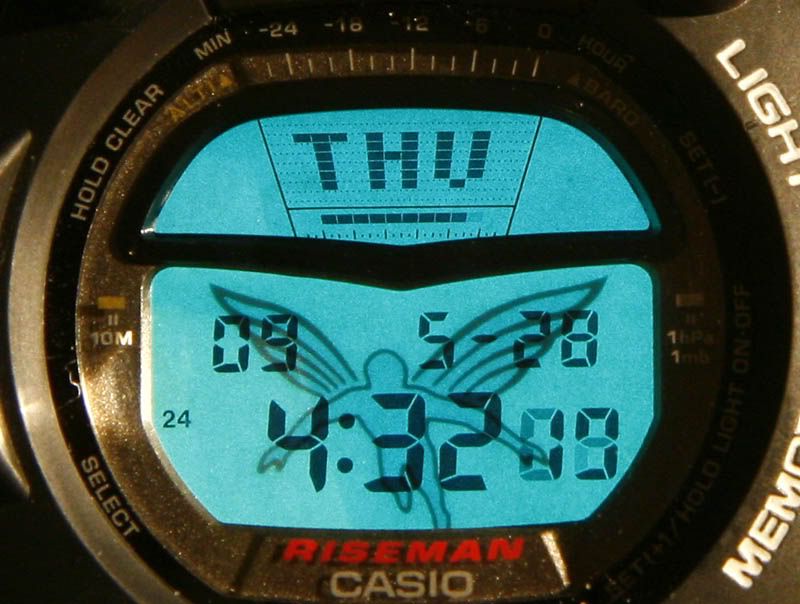 Luckily I was able to find one on the WatchUSeek sales forum about two weeks ago. Saturday I finally got it. Probably my holiest grail (the watch I wanted most). So I present proudly here, my MIB Riseman. A big THANK YOU goes to KIWI DJ (a.k.a. Fast Dave). By the way. I also bought his Men In Black DW-8400Z-1T Mudman. One grail remains. I hope I ever find the only analog Mudman, the AW-570Z-1T.