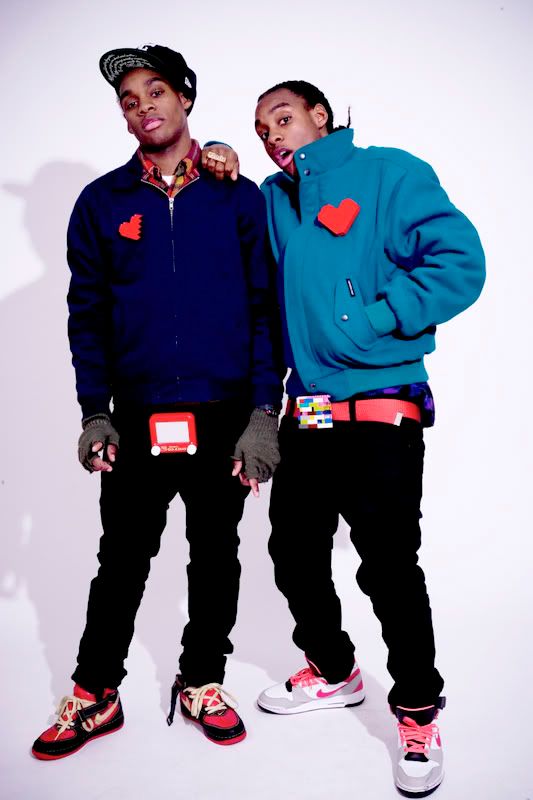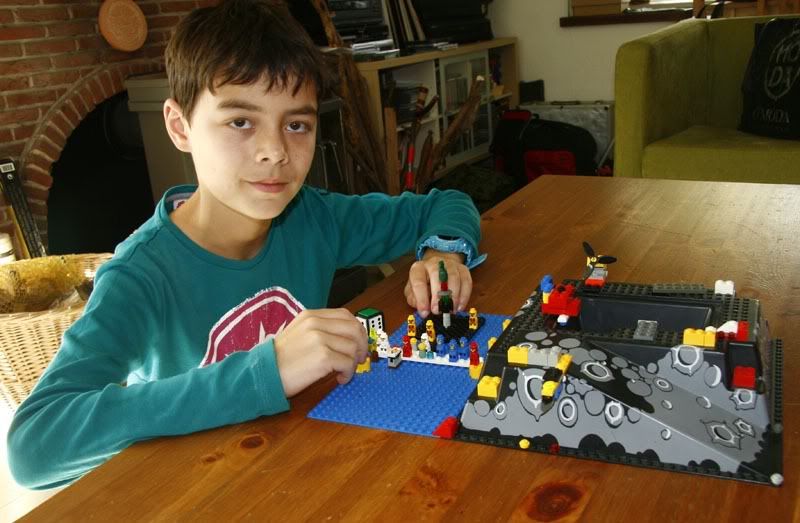 Casio has released quite some sensational G-Shocks this year. We have seen the GXW-56 and the new Jason models here on 50 Gs. From a different order, the Dee and Ricky collaboration was quite a sensation too.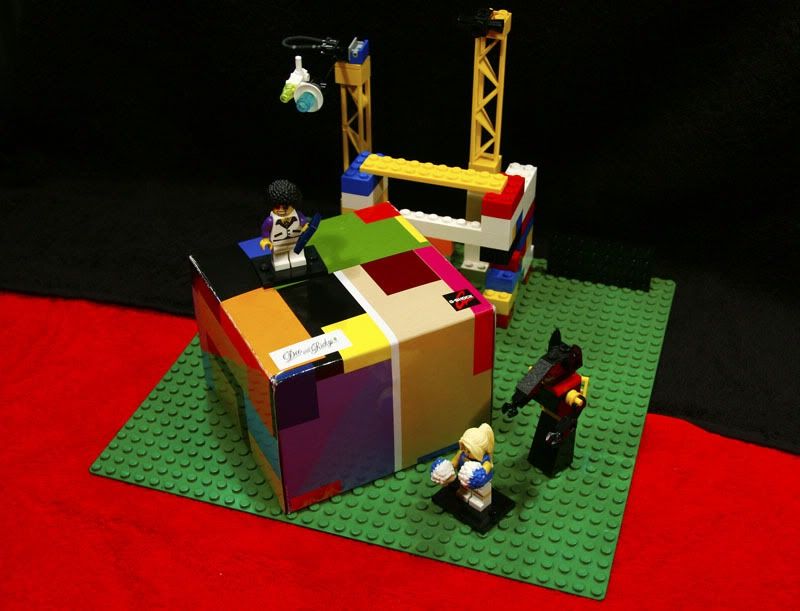 While the watch is pretty colorful, I did not expect that this watch would be so embraced by G-Shock collectors around the world. Maybe it was not such a big surprise at all. Dee and Ricky designs are often based on Lego. The colorful Lego bricks and colorful G-Shocks already go hand in hand. I noticed that there are also some G-Shock collectors who still seem to enjoy playing with the Lego bricks. As I use to visit a large Lego expo every year with my family, it seems that the love for the bricks is not exclusively for the older G-Shock collector.
The Dee and Ricky G-Shock model was announced in June 2010 and launched a month later. Frankly I had never heard of these brothers. I had seen their funny video's and photo's of the Launch Party and their weblog, but after reading more stuff, I gained more respect for these guys.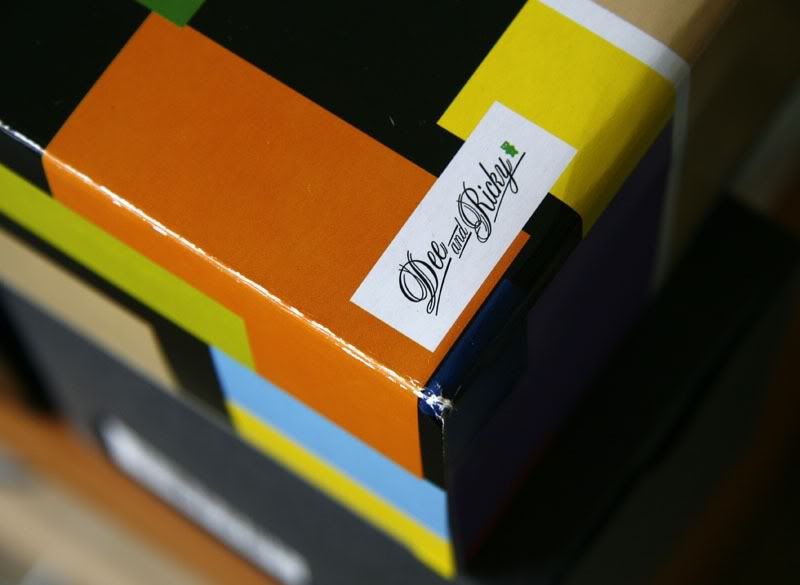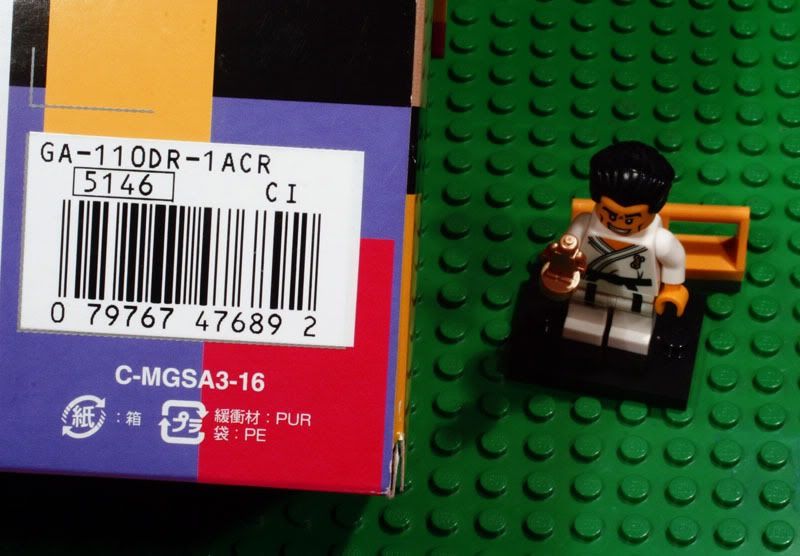 So who are Dee and Ricky. Demetris (Dee), Ricardo (Ricky) and also sister Laura Jackson are triplets. Dee and Ricky are identical twins. They were born and raised in Arlington on Staten Island, New York along with three other children by a mother that was addicted to crack (according to relatives).*
* source: NY Daily News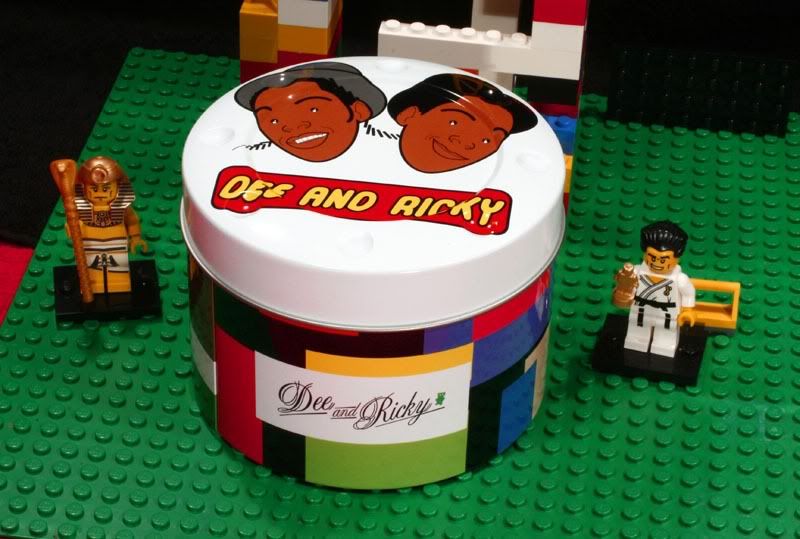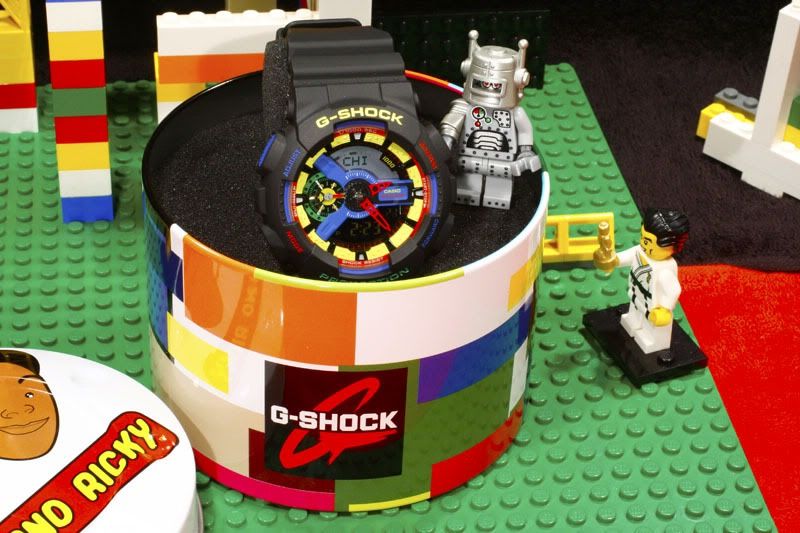 Dee and Ricky design fun clothing accessories with the famous Lego bricks. Their belt buckles were seen on fashion shows and pop stars like Kanye West and Rihanna wear their brooches. Also they have designed brooches. I think that is a pretty smart idea to make jewelry and accessories of Lego bricks. Although the idea is so simple, nobody had done it before. I think they made some very creative designs, like the Chanel lipstick, the cigar and cigarette. The last two even look like they are burning.
Lego accessories for the 2008 collection Marc by Marc Jacobs.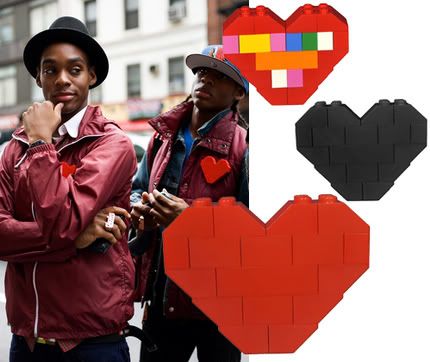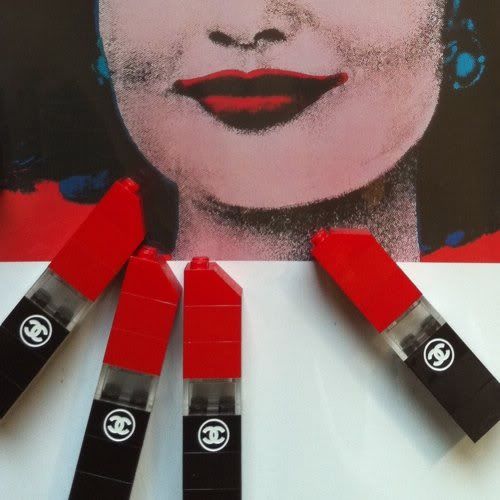 For this G-Shock Dee and Ricky could of course not use the Lego bricks, but its design is definitely based on these building blocks. The design of the GA-100B mode also helps a lot. It might be that Casio had considered asking the twins to make a collaboration model after they noticed the similarity of the little round studs on the bezel and on the dial with the round studs on Lego bricks. When looking close to the GA-110 models, known from the Hyper Colors series, it is not a completely surprise that Dee and Ricky were asked to make a special limited edition collaboration edition.
It is always quite a question what a limited edition G-Shock is. I think the emission of this model was not very small. I even think that you rather have to think in ten thousands than in thousands. The main reason why this watch was sold out so fast must be looked in the fact it this model was a very attractive, and not only to G-Shock collectors. When this watch was released my sister even sent me a photo of this model, telling me she liked it. While I was looking over the Kish.nl website and noticed that they had this model too, Bram walked to me behind the computer and said, "That's a nice watch, can I have it?". As this model was primarily sold in the US, often in big department stores, I can imagine similar situations happened. I remember a member of the G-Shock forum went to a department store (Macy's?) and returned with 7 Dee and Ricky G-Shocks.
A funny thing is that New York based media artist and director Kenzo Digital made with G-Shock and Dee and Ricky a unusual promotion movie for the release of this watch. Of course the movie plays in a Lego build world, but with stills from life characters, that move through a very rough stop-motion technique. Bram has already bookmarked this movie in his favorites and every visitor that comes at our house has to watch this six and a half minute movie. Of course this movie shows some brilliant ideas like Lego Samurai swords, Lego Ninja Stars and Lego Sushi, complete with Chopsticks. Very nice how they made my favorite sushi, the rice rolls.
Happy Halloween!