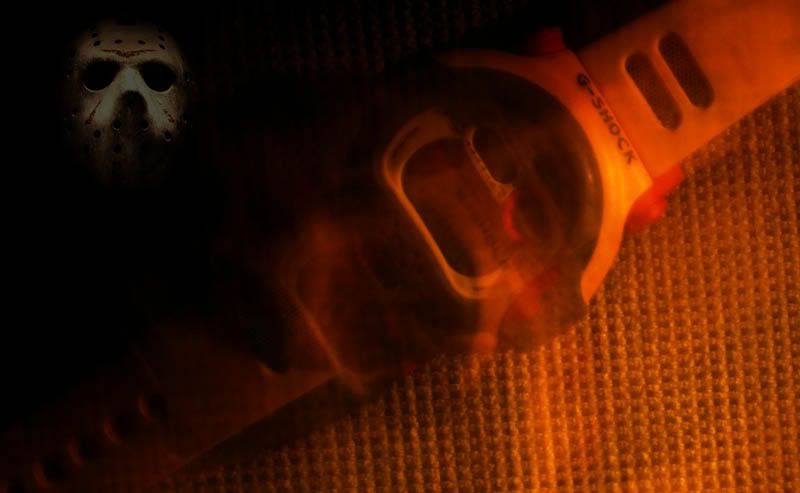 Around 2001 and 2002 I was looking a lot over the auctions of eBay Germany. In Germany you could found loads of G-Shock auctions at that time of a lot ofor me interesting models.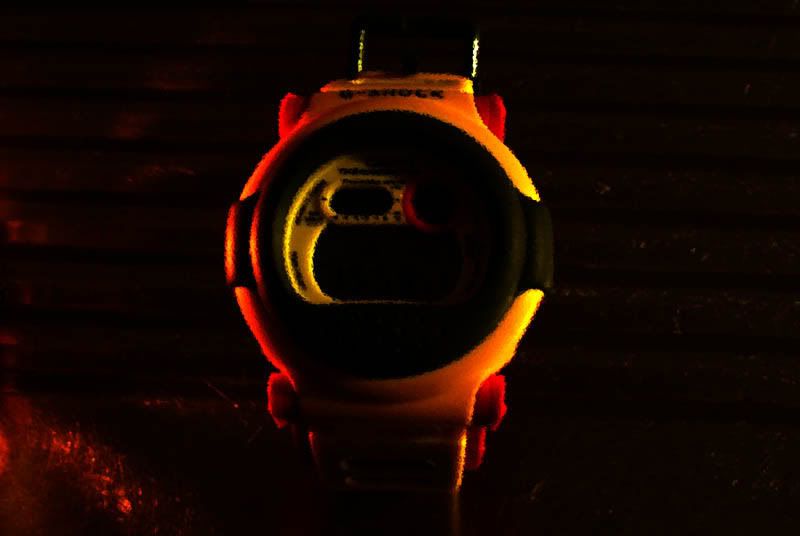 I was not an expert on G-Shock, but I was always amazed to find another strange model. Often, out of curiosity, I place my bids.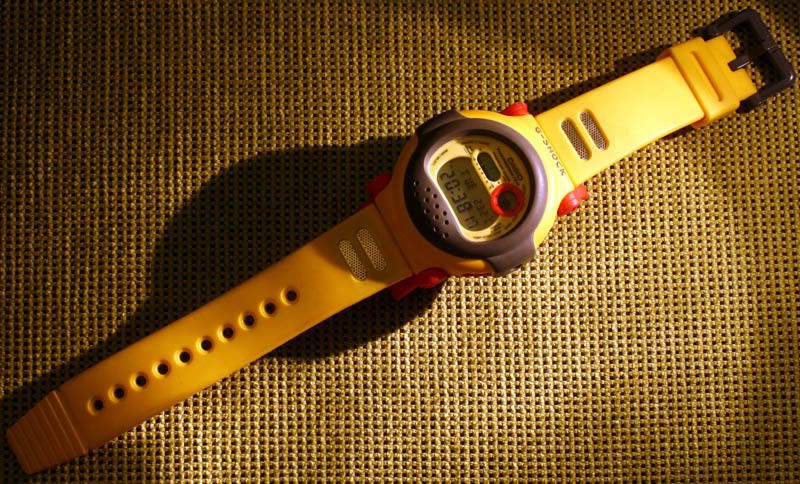 I won quite some auctions this way and in almost all cases the sellers were nice enough to sent the watch to an address in the Netherlands. I can only remember that only once a seller refused.
The Euro wasn't introduced yet and you could get a great looking G-Shock in the DM20 - DM30.- range. If you really liked a great model, set a bid on DM45.- and you was sure to win the auction (well, in 95% of the cases). Note that when the Euro was introduced the Deutsche Mark was worth about €0.50. After the introduction of the Euro, the figures stayed the same, though with an € sign for it (so the prices did rise about 200%).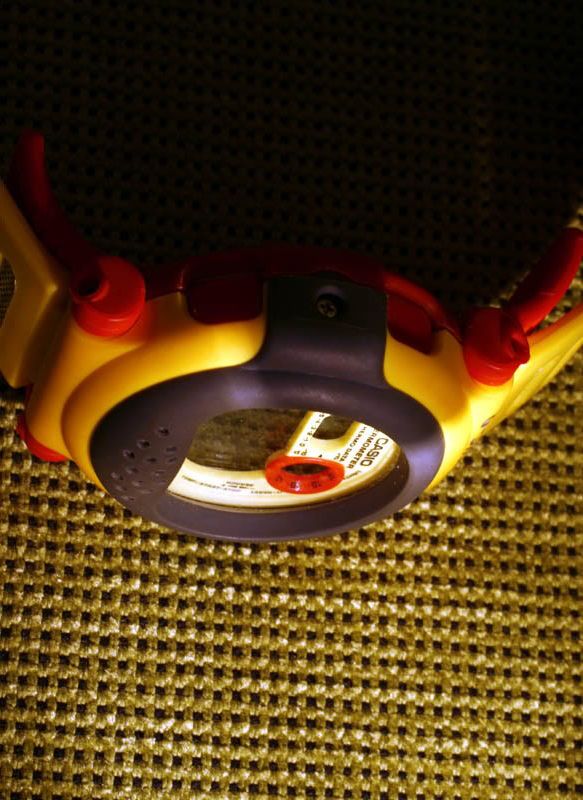 Somewhere in 2001 I saw this strange watch. I had seen the DW-002, DW-003 and DW-004 range in all their colors, but this was different.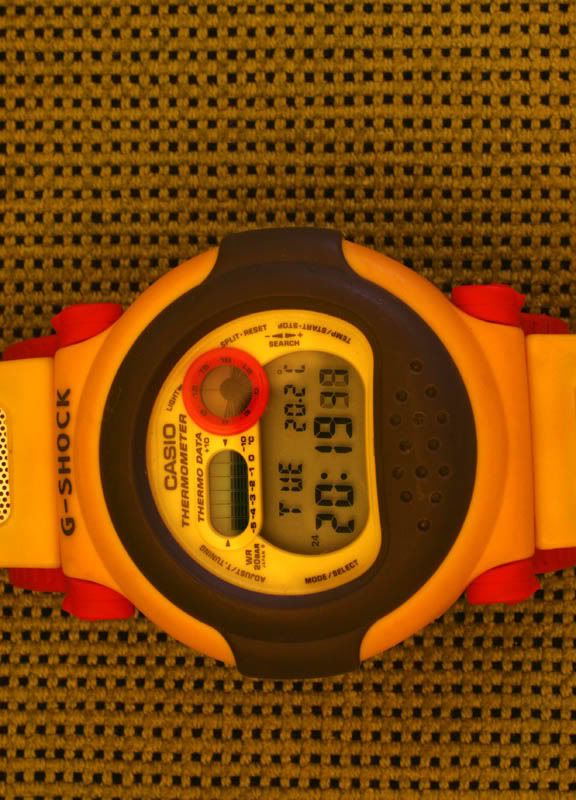 The yellow and red tones were so loud, it almost looked like a toy. Still it had a thermometer function, according the auction. I only knew the DW-6100 Thermometer model. I didn't have a DW-6100 at that time, I probably still hadn't won an auction of that model (probably one of those 5% of the lost auctions).

I placed a bid, probably a higher one, as I was so curious. A week later I won the auction.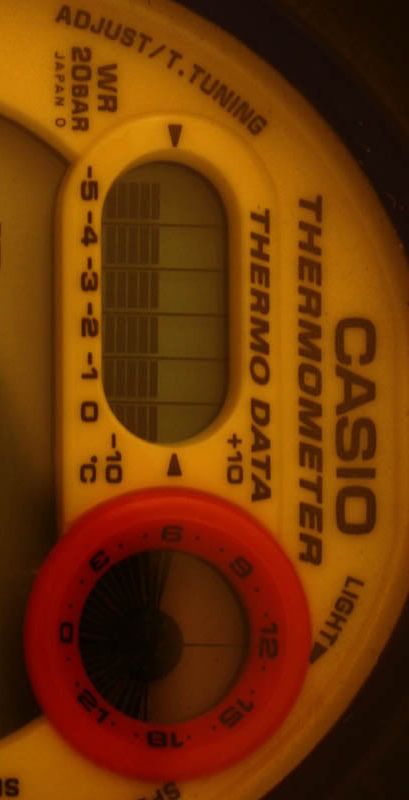 I don't know exactly what my winning bid was, but I believe I had to pay around DM30.- (€14.-!). It looks real cheap now, but it was a fairly normal price at that time.
The EU banks didn't work together at those days and sending money to Germany via a bank was a relative expensive. Therefore I mostly sent cash to the seller.
A friend of me has a east asian and antique furniture store in Middelburg, which is very popular by German tourists. Therefore he had quite some German currencies in his house. This saved me a lot of transaction costs at the exchange offices.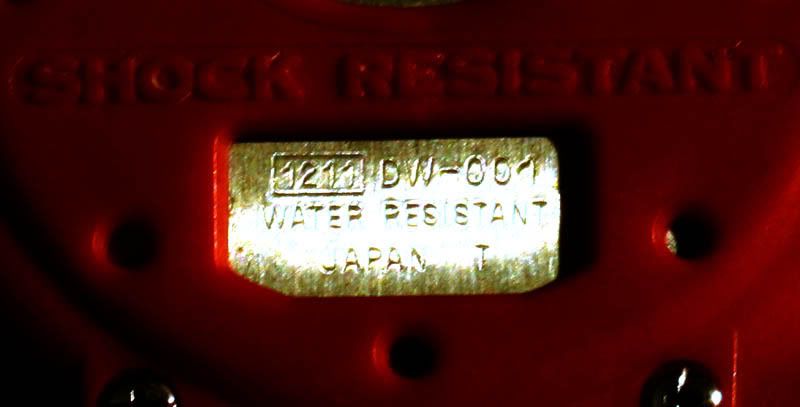 The seller of this watch mailed me a very strange address in Wuppertal. Before I sent him the money, I asked how to read the address. It seemed that he live in a very modern suburb. It was divided in blocks, which were divided in blocks and so on, resulting in an address with a lot of roman and normal numbers.
You might ask why I did remember I bought this watch in Wuppertal. Well, I am a bit of train fanatic. Wupperal has since 1901 a very unique and modern type of transport, the
"Wuppertal Schwebebahn"
, a suspended monorail. As a child I was amazed by watching pictures of this phenomenon. A good friend of me was last year in Wuppertal. He took a lot of photo's for me and I think I even showed them on my
Japanese weblog
once.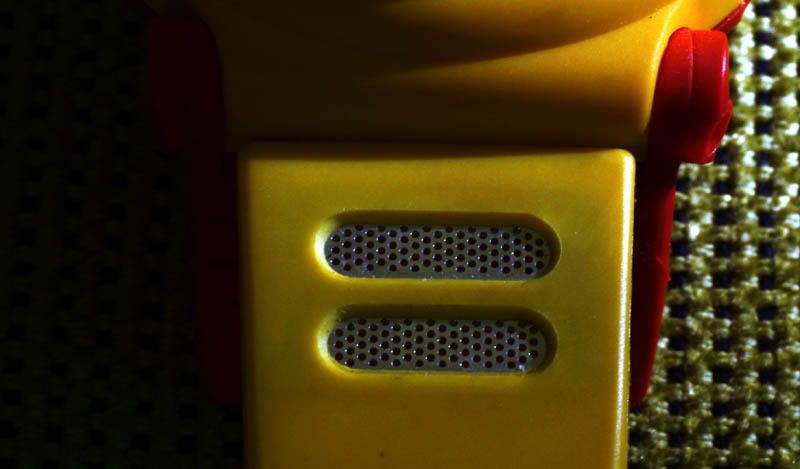 Since everything went with "snail mail"I got the package almost two weeks later. Not that there is much improvement now. If a seller has no Paypal (it is slowly getting used in Germany now) a bank transaction takes 4 working days, which is exactly as fast as good old "snail mail". It's of course safer, though I never lost money in the mail.
The watch looked like candy. The thermosensor ar the bottom looked a bit weird and the red eye was pretty colorful. The seller told me he bought the watch in Japan. Looking at the state of the watch it was probably never worn.
When I had started G-Peopleland and had some contact with Japanese G-shock collectors, several pointed me that I owned a "Jason". It didn't say much to me, but it was the name for this watch given by Japanese collectors. It was highly sought actually. The yellow version seemed pretty rare, but actually I have not seen the black version on the market very much too and surely not for the price I paid for it.
It took years to find out where the name "Jason" came from. It was referred to Jason Voorhees, the main character in the series horror movies "Friday 13th". Jason Voorhees wears a hockey mask, that somewhat looks like the cover of the thermo sensor of the DW-001.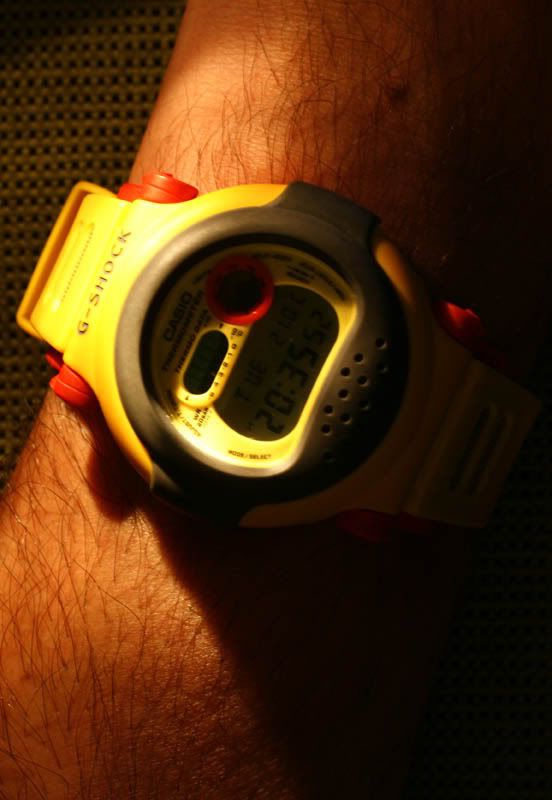 Though it looks like a toy, the 1994 had some nice features on board. Not only it had a thermometer function, it also could calculate the sun rise and sun set. Like the DW-6100 the DW-001 also has only a micro light.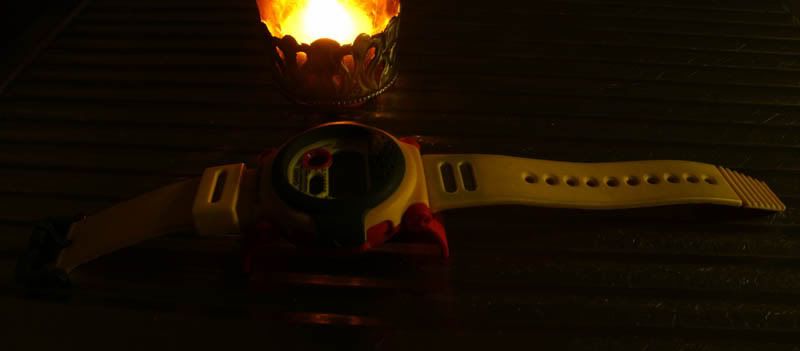 In 2008 HTML (a clothing brand that has strong connections with Kiks TYO) launched several G-Shock T-Shirts. One of them was a tribute to the DW-001 "Jason" model. It featured a print of one of the Friday 13th movie posters.
Other tribute shirts that HTML made were the DW-6400 Gundam and the DW-002 Bob Marley model.