Normally I don't do two G-Shocks at one time, but Cal..45 asked me for photo's of my Men In Rusty Black Riseman. After that more people wanted to see more photo's of this pretty remarkable watch.
Though this is a a Men In Rusty Black model, the watch is actually silver. The coating is a bit similar like the Gold Defender and Snake Killer Frogman, which gives the Riseman a bit anthracite look. It looks great in sunshine as you can see in the last pics.
It's a Japanese version of the Atomic Riseman (Squirrel version). This means that all units are in meters, ºC and hPa.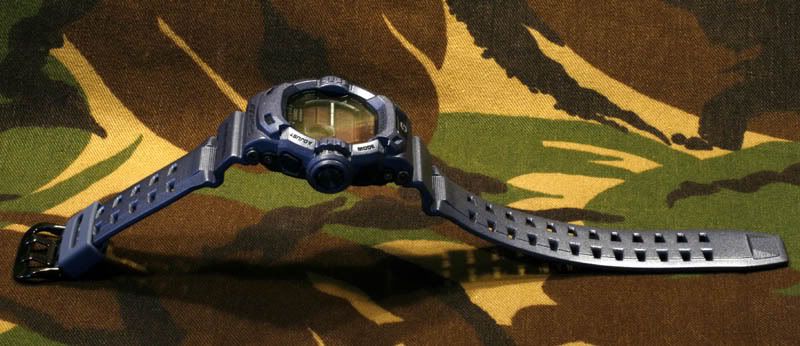 I actually wasn't planning on doing a long story about this model. I think it's best to let the phot's speak for themselves. In the story above (#10) I probably will write more about this series.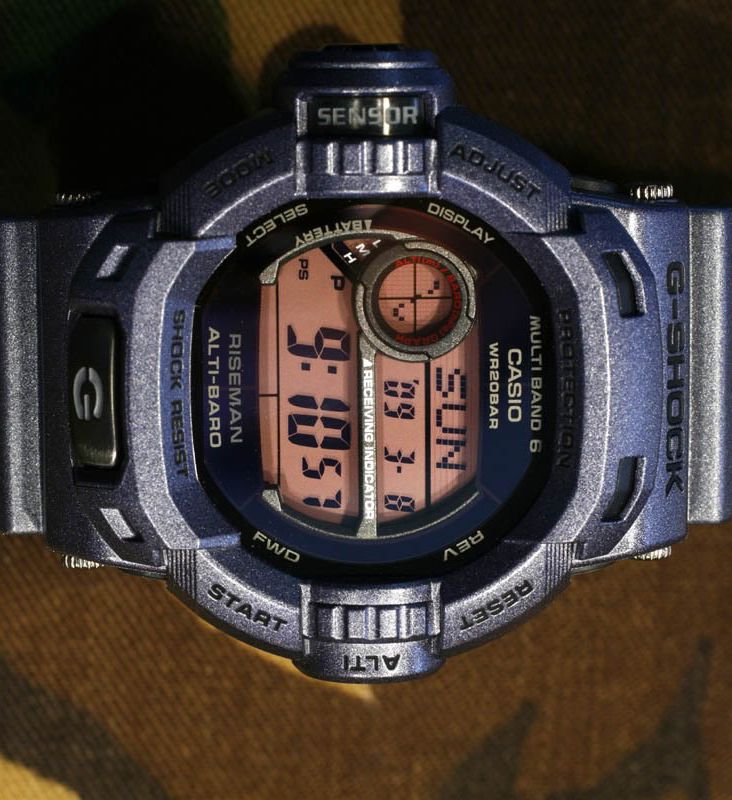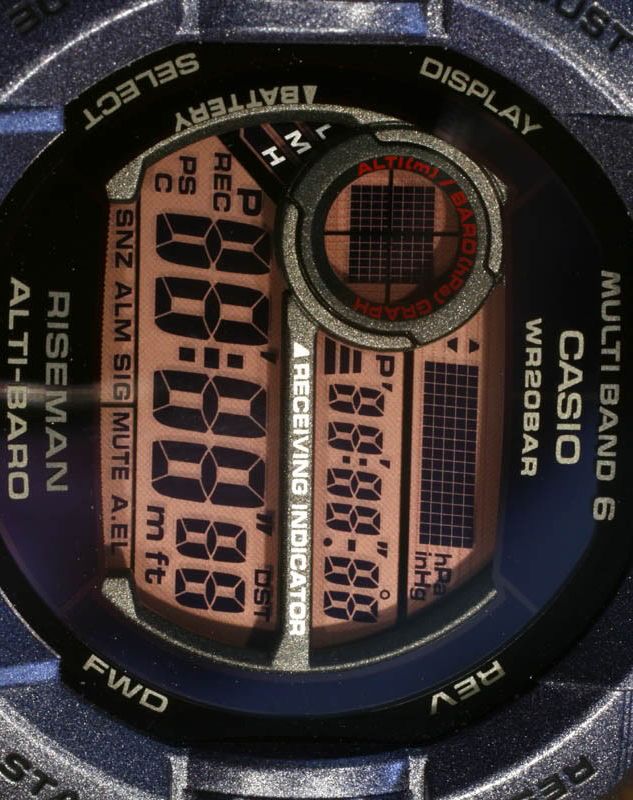 A funny thing is that the module is capable of showing feet, in Hg and ºF.
The eye show only SI Units are used on the Barotmeter and Altimeter.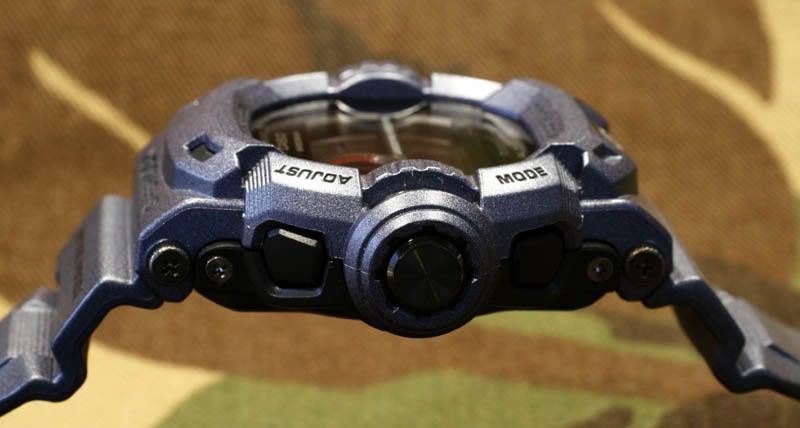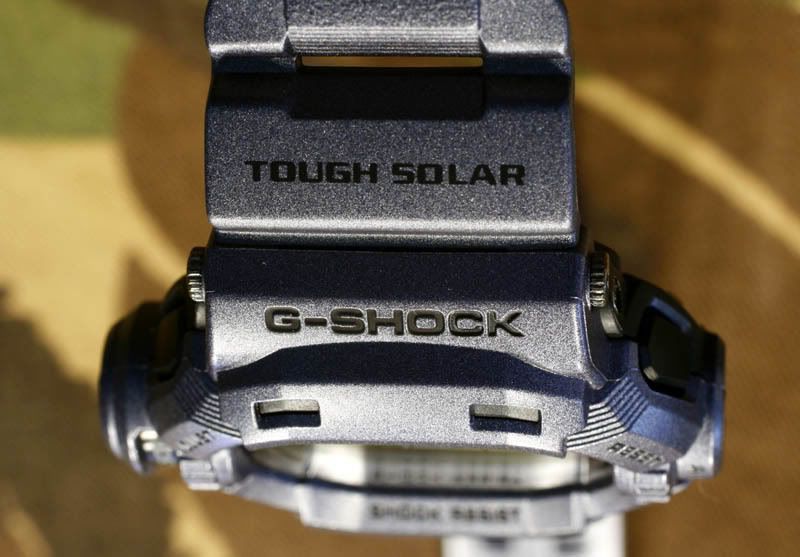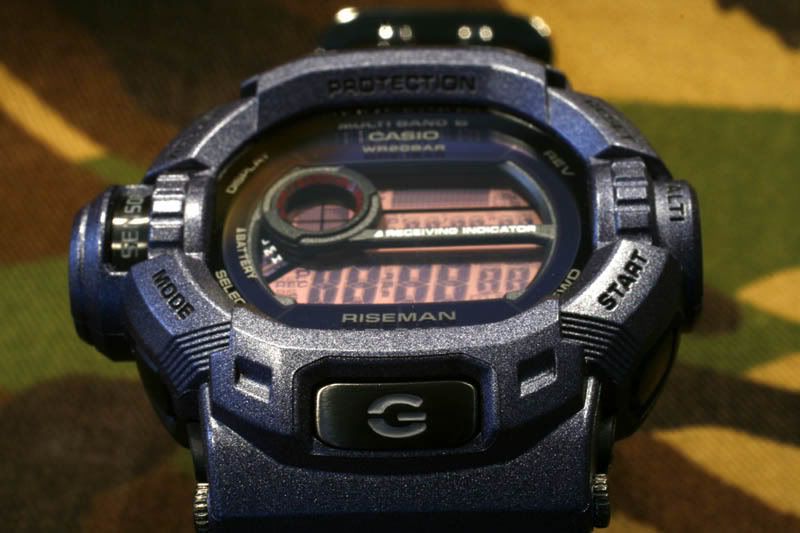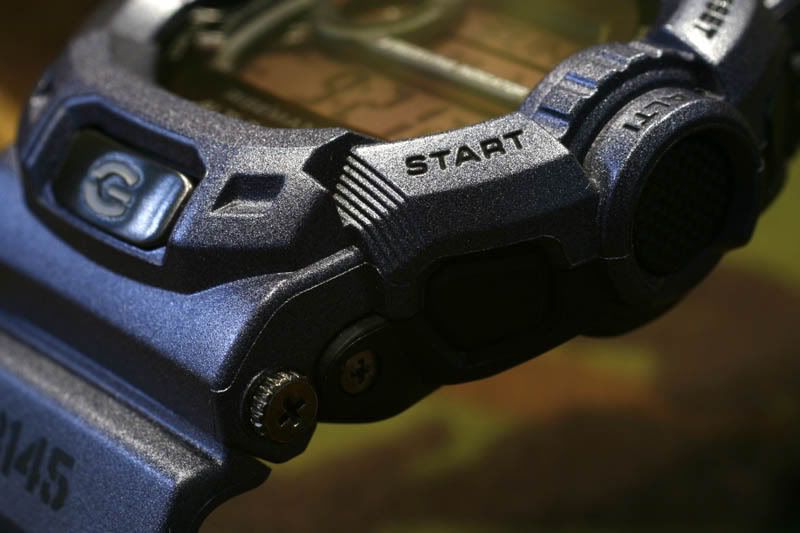 The module number of this Riseman is printed with a military font on the strap.
The black buckle is a great looking feature. I expected a standard silver buckle. Also the sensor is black coated metal.