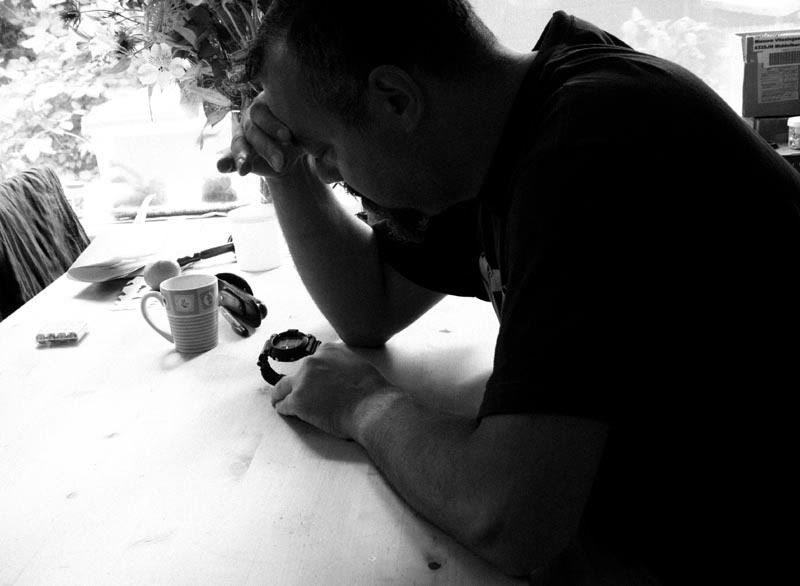 I seem to have reached half way my goal. My 25th post! There were times I thought I couldn't make it through here. I never was good in reviewing watches and I was always fascinated how other people could tell the most wonderful things about their watch.
Greg (a.k.a. Hummu) posted his Dawn Black Frogman on 50 Gs last week as the first post of July. I think it would be a nice challenge to keep the Frogman Theme for the month July. I start off today with the Black Helios Frogman. A very nice model of the 4th generation.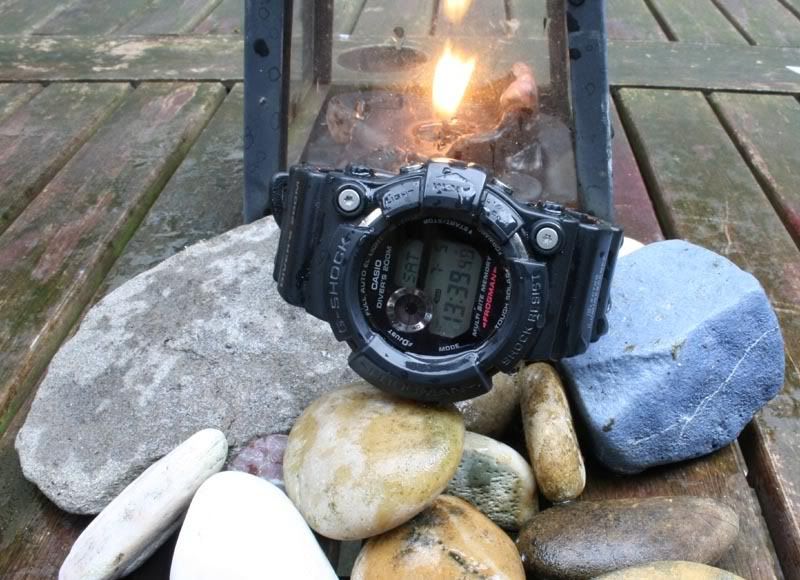 In March 1998 Casio presented the Raysman. It was a revolutionary model. No longer a Solar watch was a watch that went blanc when you wanted to know time in your bedroom at night or when you are hanging out with friends in a dark café. A rechargeable battery and the newest solar panel technology kept this watch, when full charged, running for many months.
Since 2000 the G-2300 was released, more and more Tough Solar models were released. It's Casio's goal to reduce environmental pollution. Under normal circumstances a rechargeable battery lasts at least 10 years, while a conventional Lithium battery lasts about 3 -4 years on a normal model. Nowadays most Tough Solar models even sync to Atomic Clocks.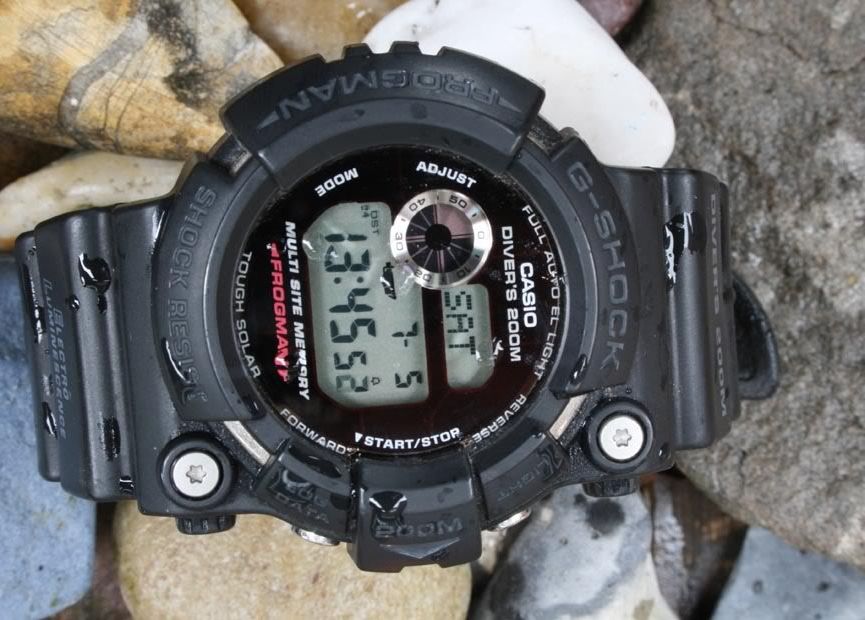 In July 2002 Casio released the Black Helios series. The Greek God Helios was the personification of the sun. He is riding in his chariot through the sky, colored metallic black by the flames of the Sun, providing us light. The eternal source for warmth and energy.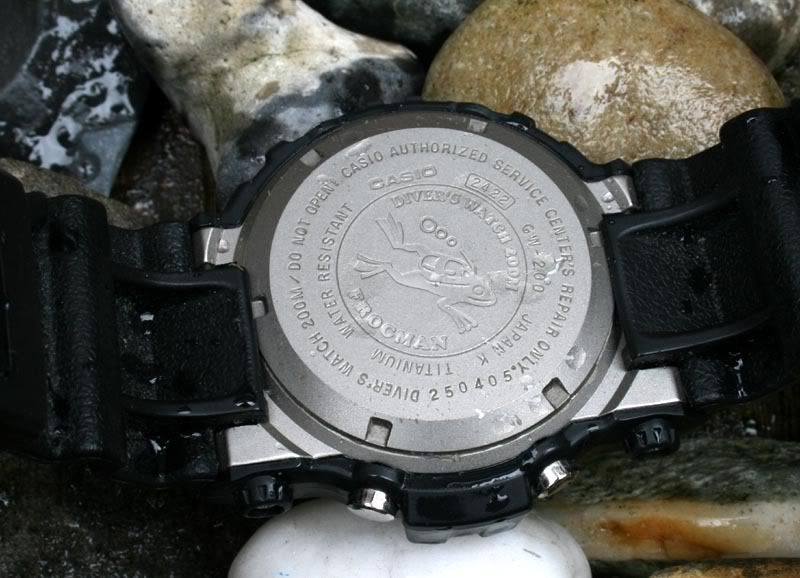 The Black Helios series contains 5 models. Of course they are all Tough Solar and all black, like Helios his chariot. The models are: G-2310BC-1JF, G-2301BC-1JF, G-2800BC-1JF, G-2801BC-1JF and of course the series Flagship, the GW-200BC-1JF. A nice detail is that the G-2300's and the Frogman have a pinkish red eye.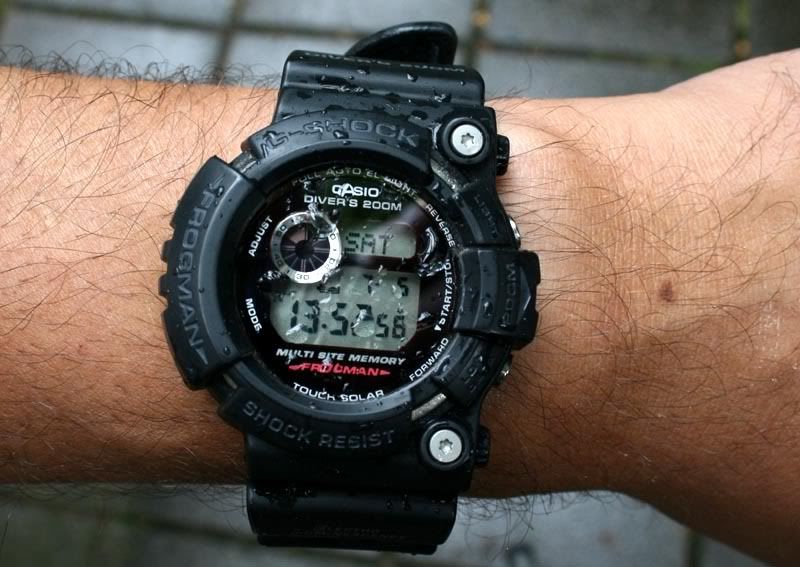 I bought my first Black Helios Frog from a friend who lived in Japan. I believe I paid about $250.- for this model. In that time that would have been around €225.-.
A few months later another friend of me offered another one. I was amazed by the nice looks of this watch. We negotiated and came to a price of $280 shipped. It was then the highest price I ever paid for a G-Shock. With the low dollar rate, it now is a very good price for this Frogman, but in that time it was quite a lot of money. At the moment a new Frogman costs around €190.- in the US ($300.-).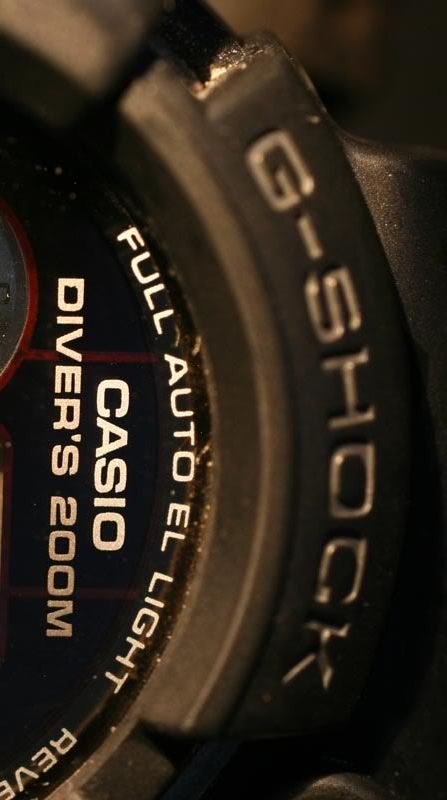 Since Helios is the Greek word for sun, which you can also interpret it as Black Sun. Tough Solar technology does even absorb lowest light levels. Like these suns in space, with an enormous mass and very small diameter, resulting in an enormous escape velocity. No light can escape. Appearing as black spots in Universe. Like in the Soundgarden song.
And wash away the rain

Black hole sun
,
Won't you come