Back to some years ago, I came from the world of mechanical watches and knew nothing about G-Shock (G's). I remember the first time when I saw a G's frogman from a magazine, I was impressed by its functions, toughness and appearance. But still, I thought it was an electronic watch, far not up to the class of any of my mechanicals. Until I tried to buy one frogman from a famous chained shop in Hong Kong selling different kinds of G's, I even couldn't find one among their 100's G's displayed. It then increased my interest and started my life of frog hunting.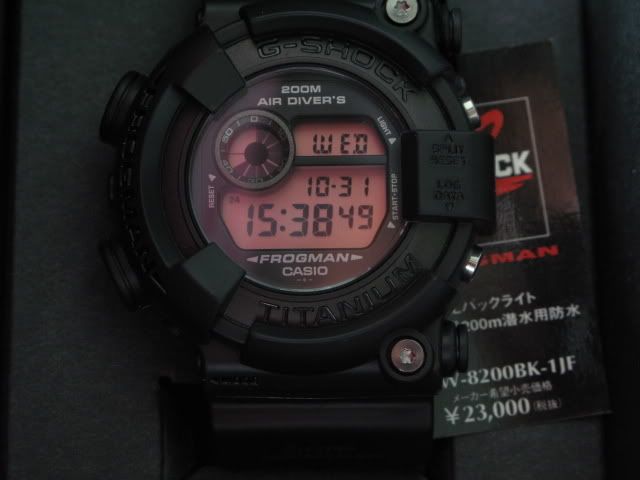 In a special occasion, I met a girl who sold a Japanese imported frogman to me through Yahoo Hong Kong where I won the bid. When she knew I was searching frogman anywhere, she offered me an account in Yahoo Japan in where I could directly bid any G's I like. She and her Japanese friends would then take care of the logistic arrangement throughout the process until delivering to my hand. Of course she charged me management fee. With this powerful tool, I scanned Yahoo Japan several times a day and always slept late during the peak period. As a result, it accelerated my hunting and now I have got more than 55 frogmen in two years time.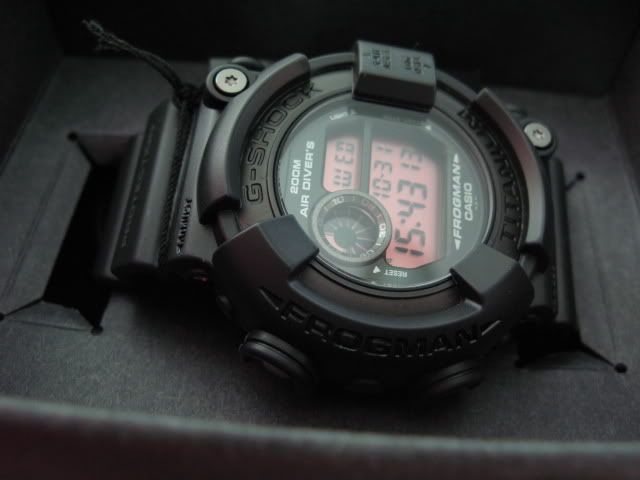 I love all my frogs but this DW-8200BK-1JF Real Black is always in the top three. Its unique pink display, black bezel and rarity make it a truly collectible item. When I got my first Real Black frog for collection, I originally planned to buy one more for wear but it ended up with four but none for wear!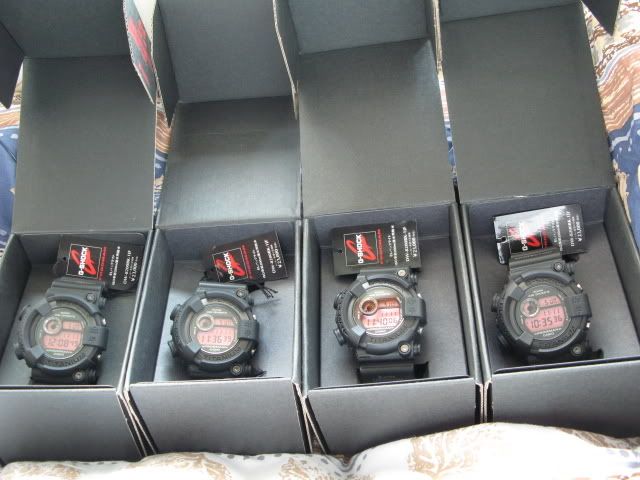 I know it was quite ridiculous for buying four holy grails but didn't wear even one. So some months ago, I decided to take out one for wear. Don't laugh! It is already a big step forward to me.
I really love it and it occupies 70% of my wrist time if I wear a G's.
In my heart now, G's is no longer an ordinary electronic watch, it is my collection. Frogman? It is the starting point of all my other G's collections.