I think I didn't realize I was going to collect G-Shocks in the beginning. I did not have internet access back in 2000, but when I became more interested I began searching about more info. First at school, in quiet hours.
Around Christmas 2000 I finally got cable internet at home.
While searching for info I mainly found shops, selling the late 90's collection. There was only one English collectors website. There was a guy in England, I believe his name was Daniel, who had 6 G-Shocks. So most websites I found were from Japanese collectors. They showed the most exciting models. I did not know about translation software yet (Google was not known here yet, but I was soon introduced to Altavista Fabble Fish by friends), so I mainly watched pictures.One of the most eye catching things was that most collectors focused on the DW-8200 Frogman models.
Frankly, I didn't really understand. It did, in my eyes, not look as a G-Shock. All models I knew were the many DW-003, DW-004, DW-6600 and DW-6900 models. This Frogman looked so different. The watch was asymmetric, not only in form, but also in connection to the straps. And to be straight... I thought it was looking a bit ugly. A good motivation to focus collecting other beautiful G-Shock's.

So I collected about 110 G-Shock models in the next two years. But I am a curious person.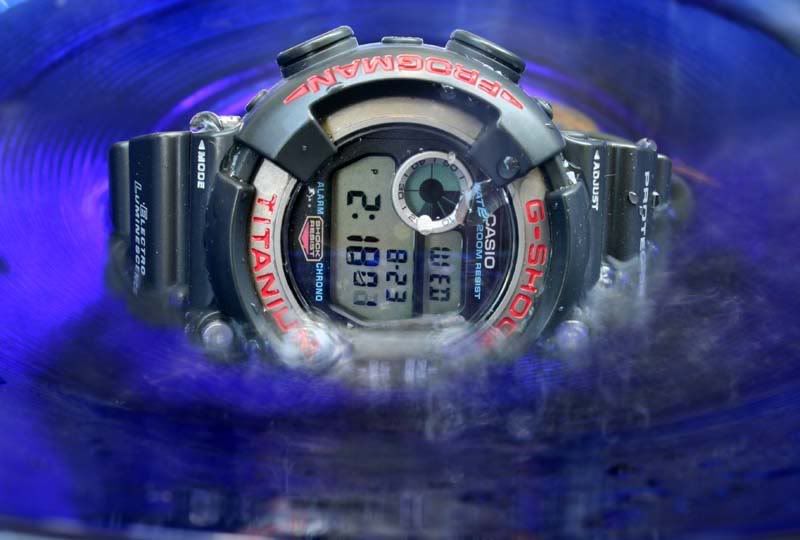 It is like with music. If people and critics write a band high in the sky, but I don't like it, Massive Attack comes into my mind, I try hard to find what other people hear in it. I even bought a box with the first 3 CD's of Massive Attack and played them several times.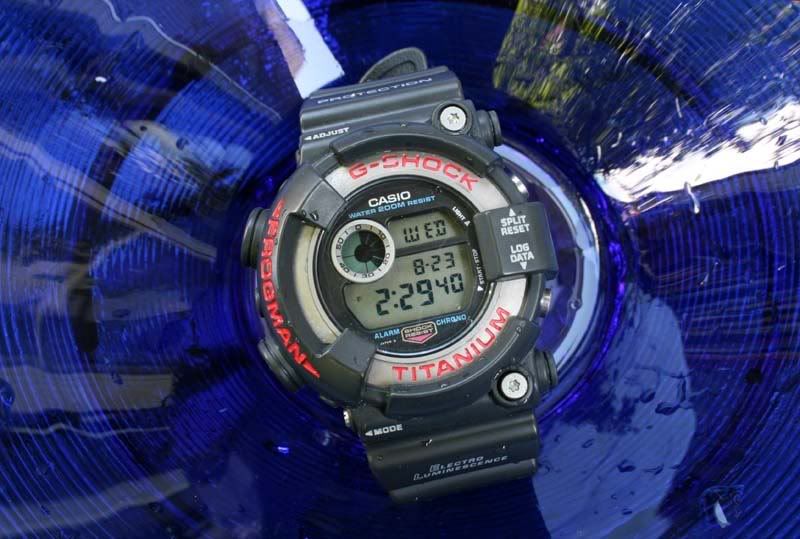 So in spring 2003 I see one of those Frogman auctions on eBay Germany. There were still no fake Frogs at that time. There were also not many collectors, about 2 or 3, active. So I won the auction. The prices were still reasonable those times. I thought the €60.- I paid for it actually a bit expensive, quite unthinkable these days.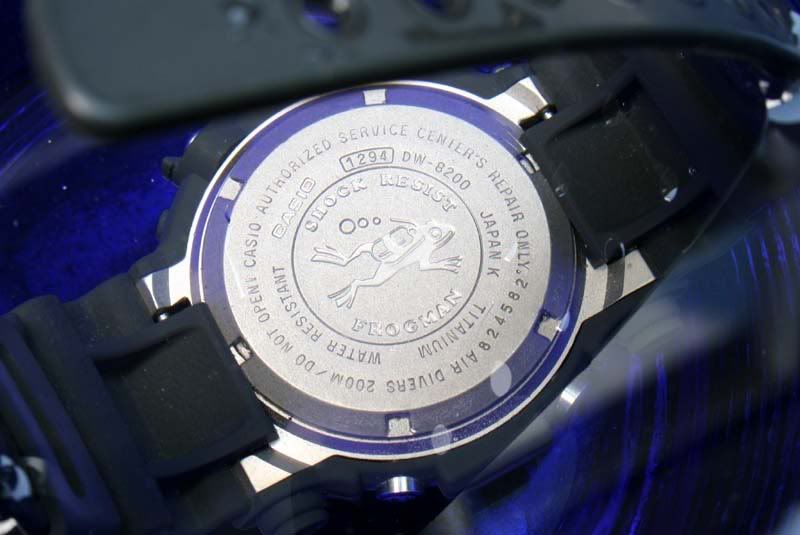 On April 9th 2003, just before I started G-Peopleland, I got my first Frogman. It was practically unworn. Just as I thought, I was not really impressed. As I went swimming a lot those days, I strapped it on several times. It looked strange on my wrist, but, due to the asymmetrical shape, it was actually pretty comfortable. Still I preferred to swim with one of my Raysmans.
My feelings for the basic DW-8200-1A (released June 1995) did not really change much. I like it now, just like some songs of Massive Attack are nice, but that's just it.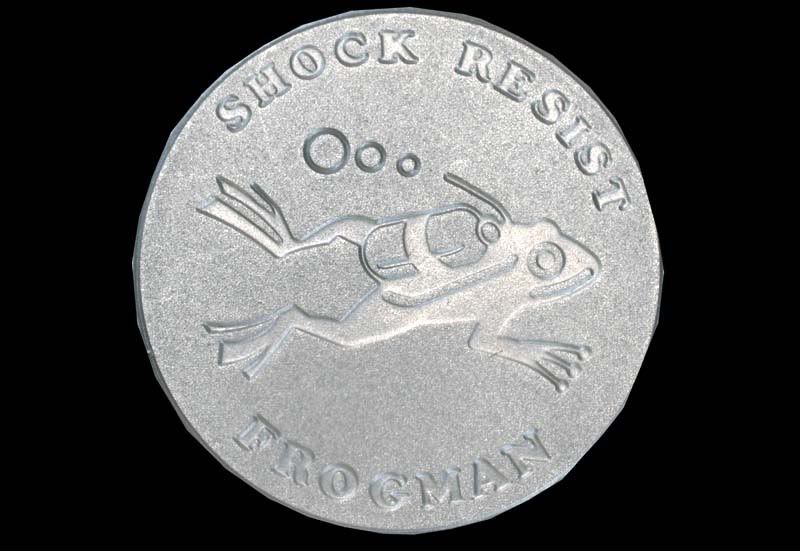 No, the love for the Frogman came later. In May 2003 Casio announced the red jelly GW-203K-4JR. This was the Frogman I was waiting for. This was the Frog with all the looks, shapes and features I love in a watch.
The GW-200 models are awesome. Expensive, but awesome.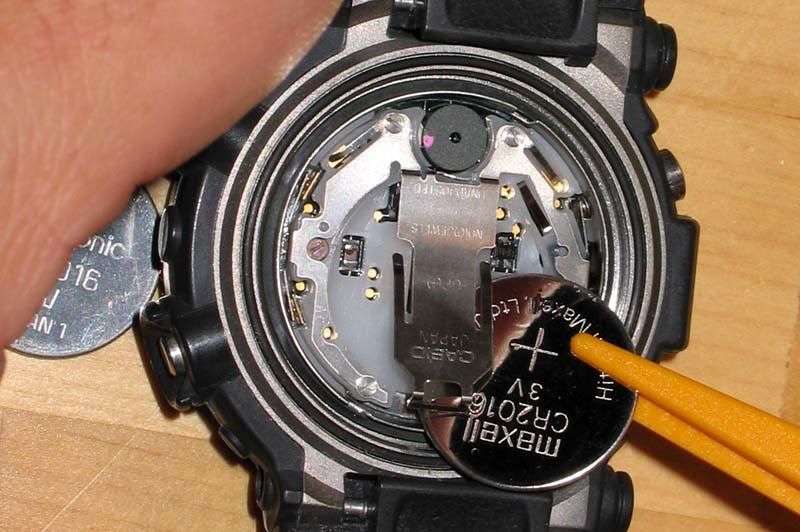 Here I have a DW-8200 model with the same dimensions (though in stainless steel in stead of Titanium),
but I totally love it. Strange how things can go.


I always wondered what happened to Daniel...