About most of the watches I show here on 50 Gs, there is a story. Some stories are better than other. To be frank. I only know is that this Frogman fell thought the letterbox on February 6th, 2004. I didn't pay an enormous amount of money for it. I think it was around DM 60.- (€30.-).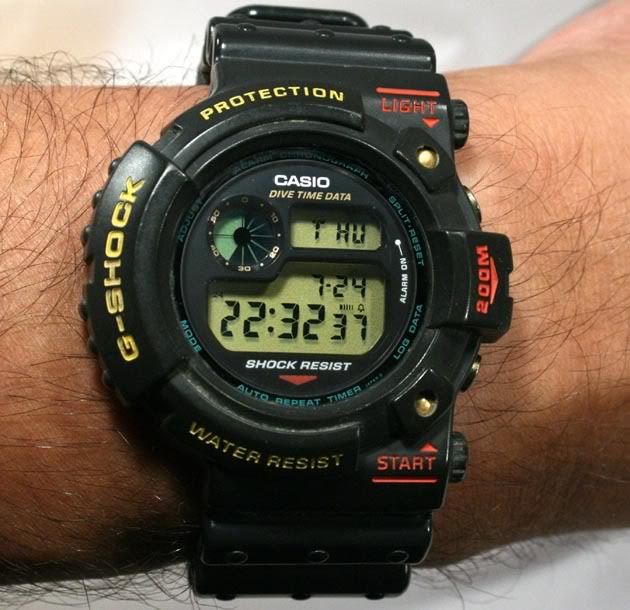 There was one on eBay earlier today for a very low price. I don't know how it ended, but it's still possible to get this heavy weight for a nice price from time to time.
If you take a look at this model, it probably occurs that the name FROGMAN is totally absent. The Japanese version has the text FROGMAN on the back, the overseas model just reads G-SHOCK.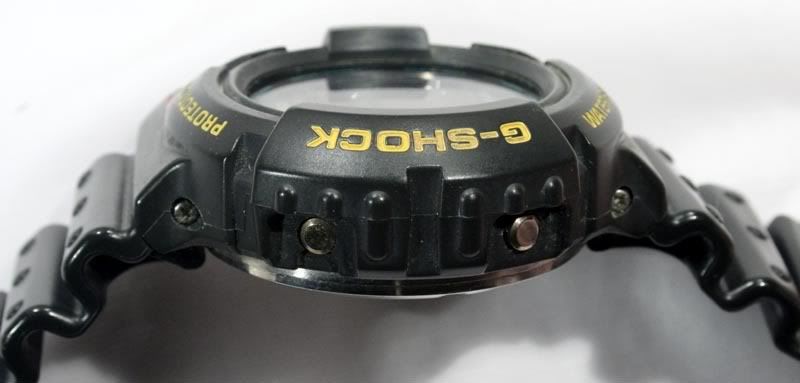 The DW-6300-1A was released on Augustus 1993. You can read on the serial number mine is number 783 produced in July 1993.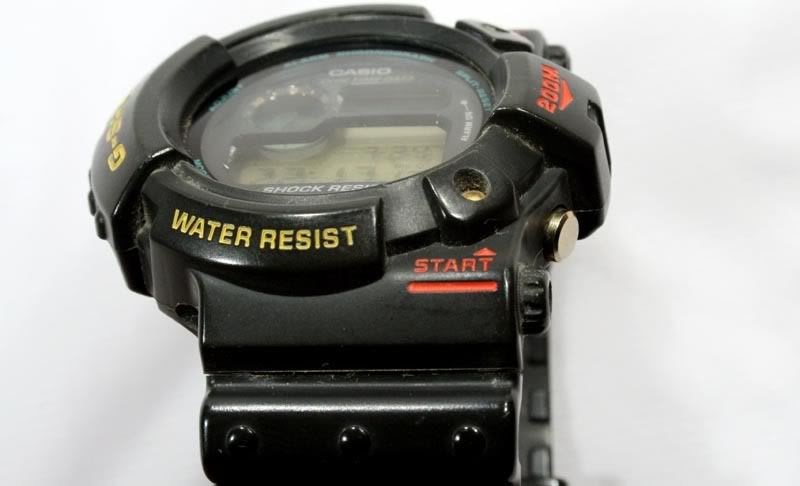 According to Casio the bezel, a combination of asymmetry and a round shape, is inspired from the hatch of a submarine.
It never occurred to me when I visited this submarine about a year ago, but I can see the resemblance now.
Probably the most famous DW-6300 owner is the diver
Nuno Gomez
. On June 10th, 2005 he set the new scuba dive record to 318.25 meter (1056ft), wearing a DW-6300-1A.
Although the case is made of metal (Stainless steel, hence it's heavy weight), it is totally covered with a resin bezel. I actually like that. It gives the watch a rough and sturdy look. Maybe the lot of metal on the DW-8200 and DW-9900 makes them less attractive to me, and explains why I very much love the GW-200 models.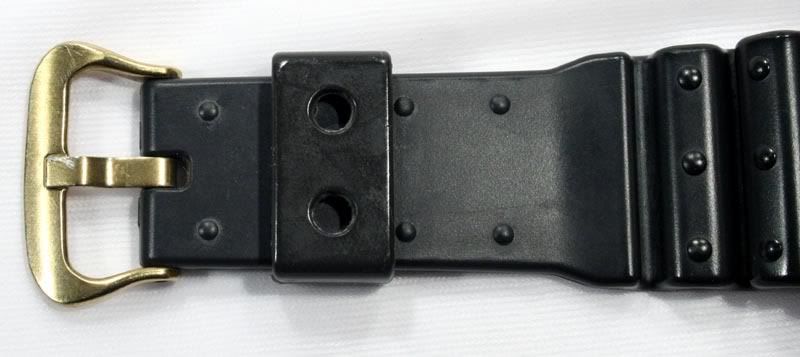 The strap just have one row of holes, but the little bumps on the strap gives the suggestion it is very strong.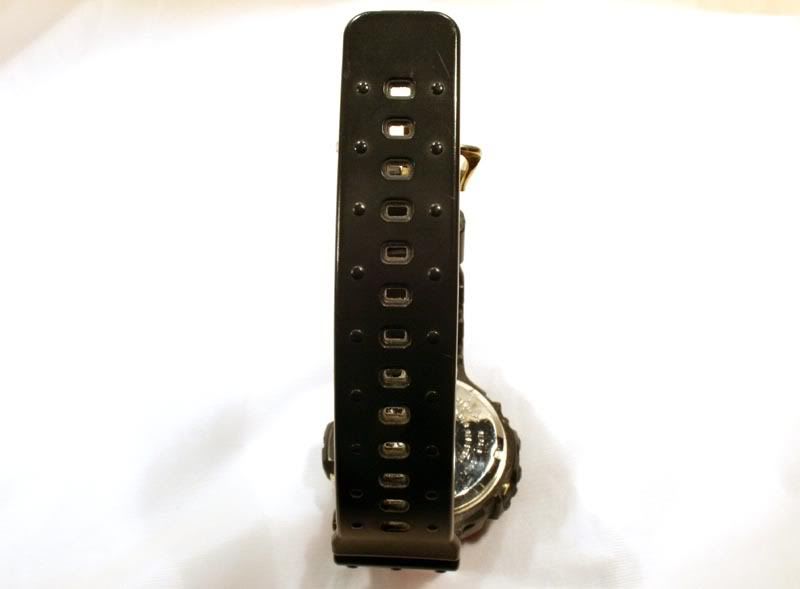 G-Shock's are mostly rated 200 meter water resist. This actually just means the watch is guaranteed water resist during scuba diving with normal air. This was the first G-Shock that was ISO rated 200m Water Resist.
This means this Frogman passes the ISO 6425 test.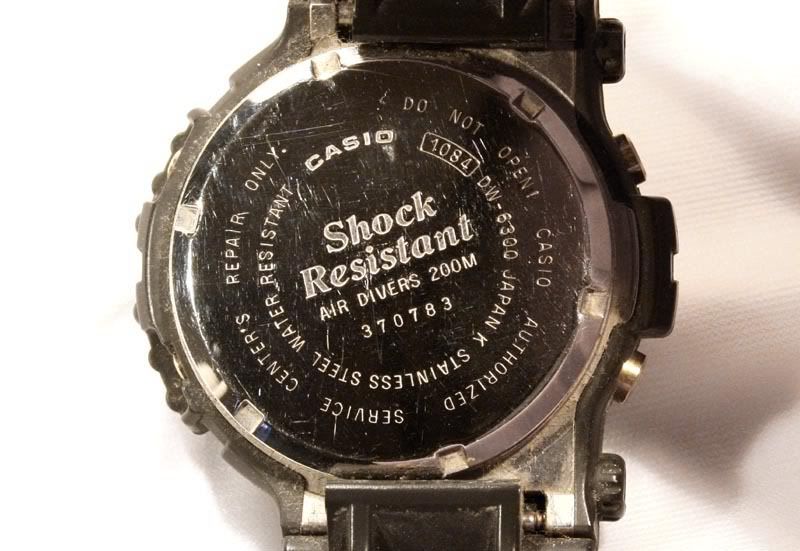 The DW-6300 ws released in 1993. This means it does not have the characteristic EL Backlight yet. That was introduced several months later in 1994 on the DW-6600. Actually I don't miss it on this model. The heavy weight and the screw back reminds this watch to the classic DW-5200C and DW-5600C that I have. This watch doesn''t match an EL backlight. This beautifull green light bulb finishes it's good old vintage look.