I'm back to complete my second series of 50 G-Shock articles. I admit I have written this article in a bit short time, because I'm in the middle of the preparations of the Coastal Marathon. At the time this article is published, the walkers just started and is my work done. Since my girlfriend Eva is also walking the marathon, I will be supporting her too. Therefore I have written this article a little earlier.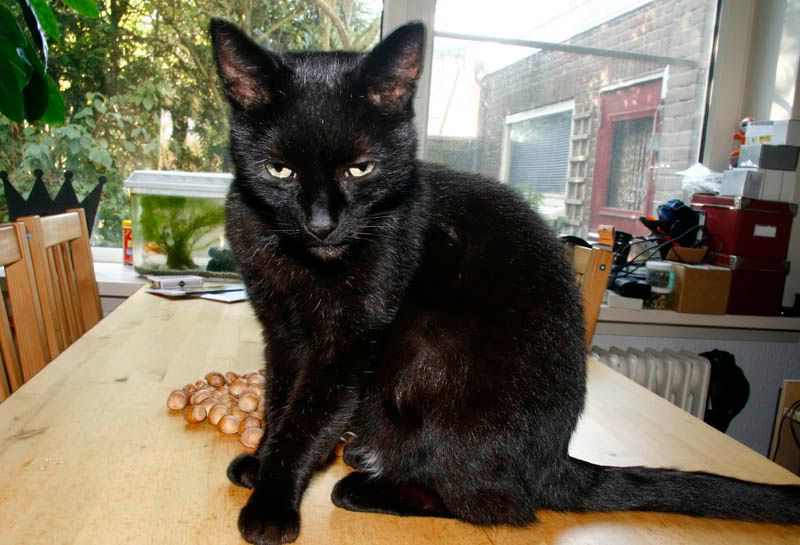 There are only 9 articles to follow. If you want a review of a model that hasn't been posted on 50Gs yet and you know I own the model (see G-Peopleland for my collection), feel free to contact me and I will look if I can dig that watch up before the end of the year.
Before I start this article, a nice video by Vitalic. I have been playing OK Cowboy the whole week now. I couldn't find a good video of "La Rock 01", but this is also nice party music for this G-Shock model. Punp up the Volume!
About a month ago,
Reznor at SG-Shock
showed two new G-5500 models that were sold in Singapore, but didn't exist in the GPS (G-Shock Perfect Search). The backlight of these models show city codes. A pale yellow version shows TYO, a gray version shows NYC. This model is not very known in Japan, though some on-line vendors sell them for around 10000 yen.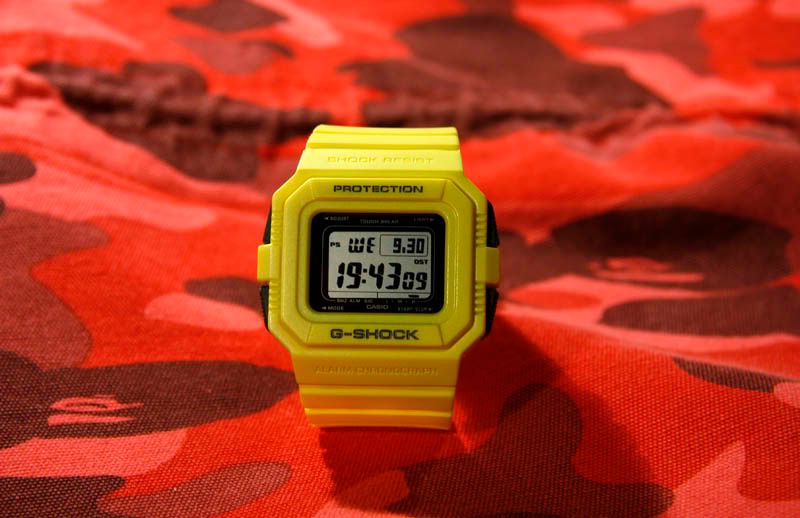 I love the 5500's and though I promised myself to limit my G-Shock purchases, I could not let thist cute yellow model go. Frankly I would have loved to have the NYC model too.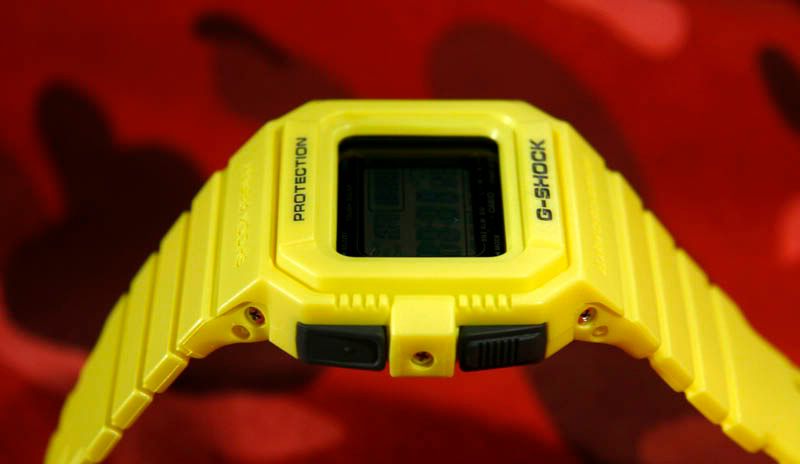 It is funny these models pop up right now. I'm a big fan of the
KIKS TYO
fashion brand. Around the same time as the City Code G-Shocks appeared, KIKS TYO launched the "City Edition" series of World Cities. Instead of the logo,
New York
, Chicago and
Los Angeles
is printed. Recently added with Brooklyn. Unfortunately the red Chicago shirt seems sold out.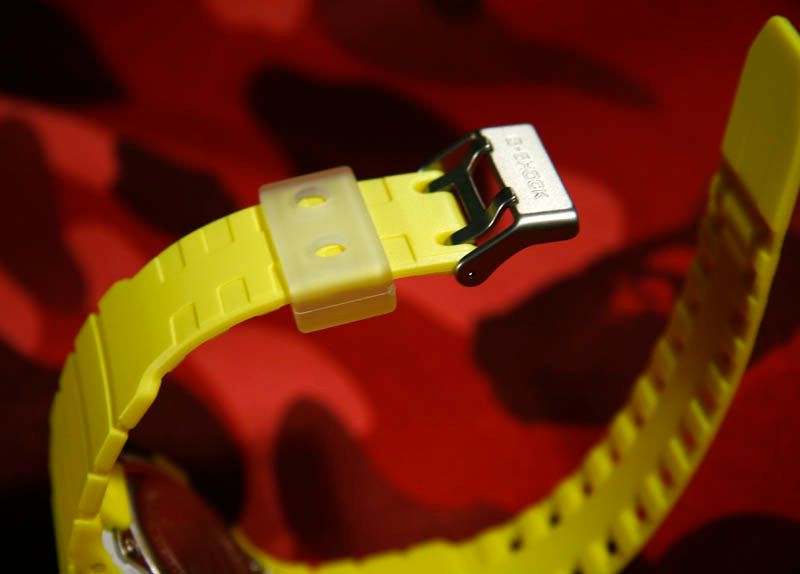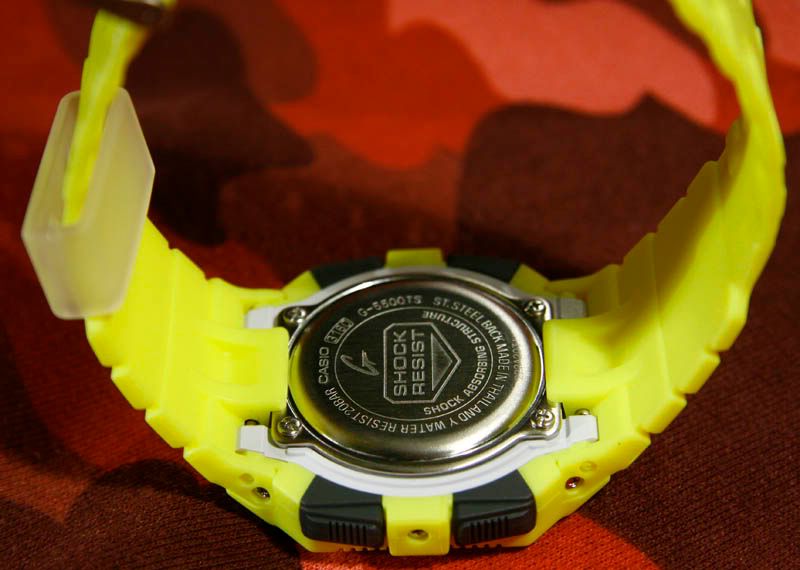 I think it would be a great idea if Casio released more City Code models. CHI, LAX, LON and PAR come to my mind. If they care for a good old Heineken, they might add AMS too.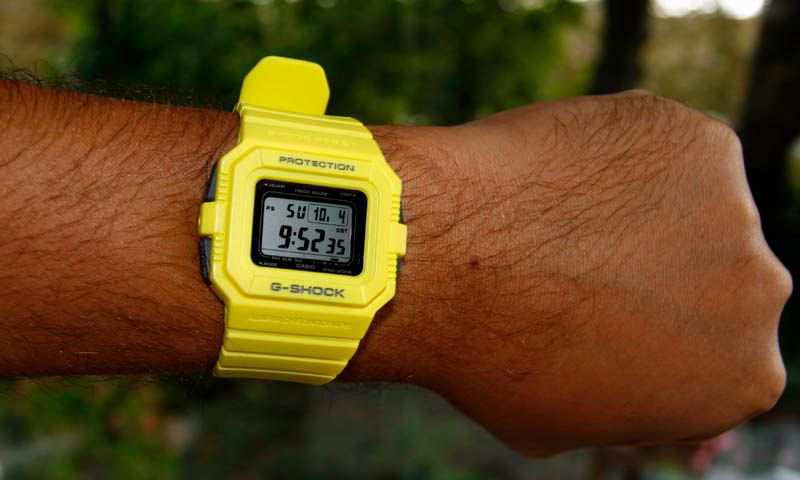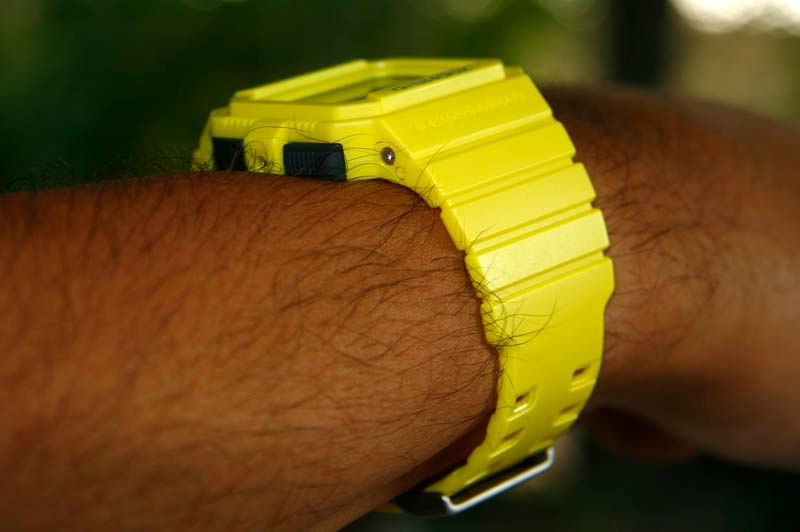 The color of the TYO model is not deep yellow, like the G-6900A-9 (and the
Positive Yellow Codename by Aurele
). It's a bit hard to describe actually. You might say lemon yellow I guess. It actually looks even a bit toyish, if not worn, but I think it looks great on my arm.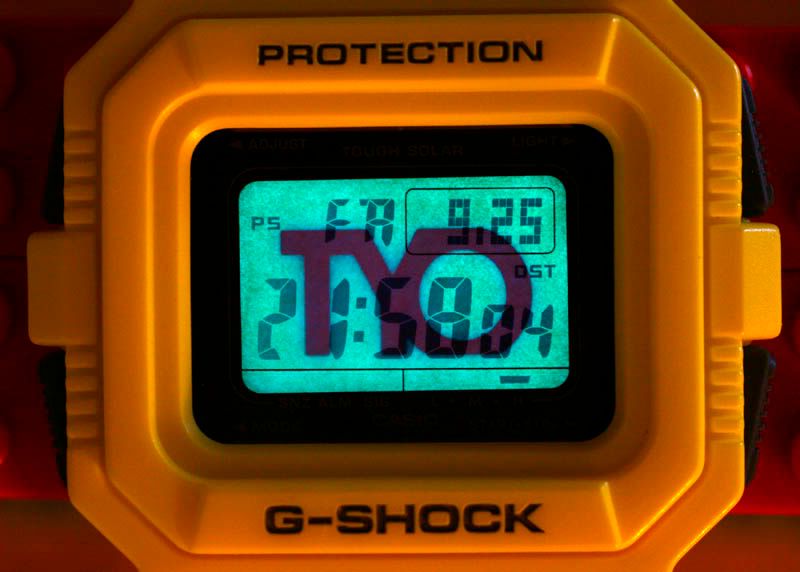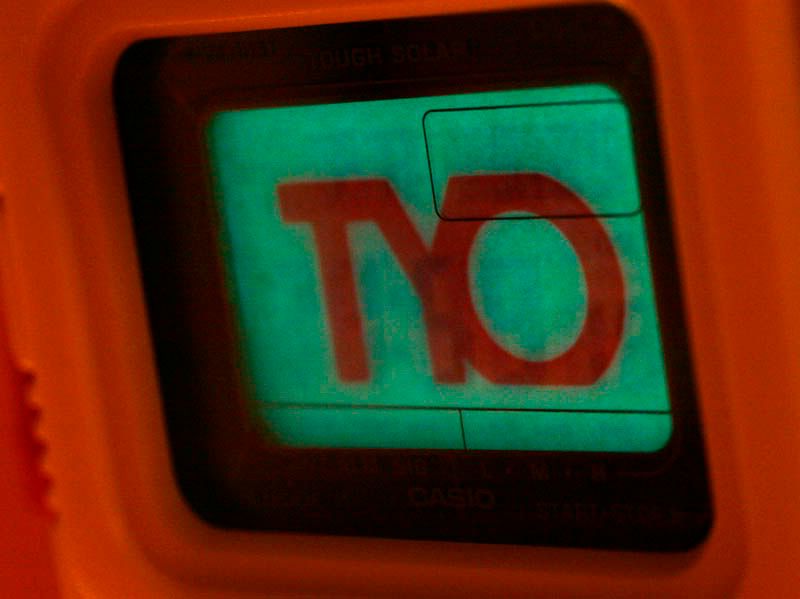 I secretly hope this models are around for a while, but I am afraid this will be a pretty limited edition run. I would love to get my hands on the gray NYC model too. If you look good, you'll find them for bargain prices. I got mine for less that €60,-.