It took me a few days struggling through pages of thumbnail photo's, but finally I found a photo of me, riding through the dunes between Oostkapelle and Domburg as "Broom Bike" of the coastal marathon.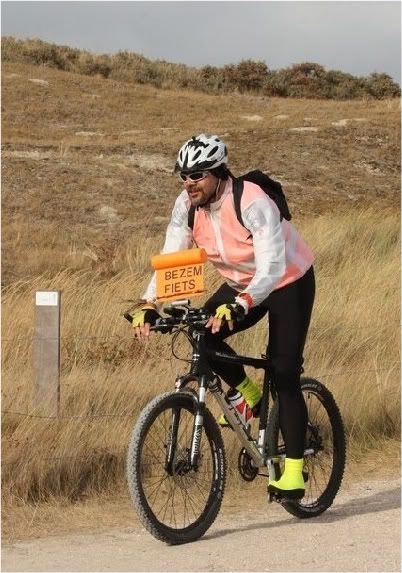 As written in G#40 and Intermezzo #13, you can see me wearing my orange Gulfman.
It was a great day, fighting against sea water and sand, blown up by a storm. I even became trapped between a stairs railing and my bike, when I was blown away by the 8 Bft winds. Driving 70 km/h through a hole, dug by some German tourists was also a pretty scary experience.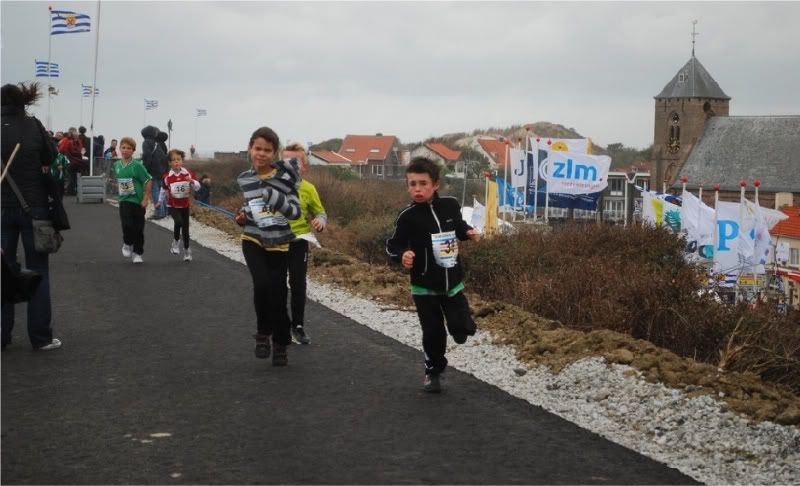 Bram ran his first mini-marathon. As far as he thinks, it was also his last...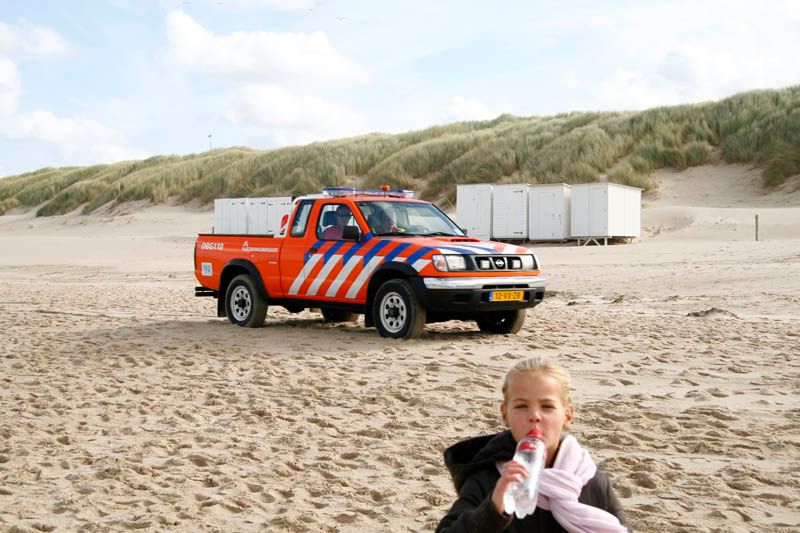 The new Lifeguard Terrain Vehicle of the Zoutelande Lifeguards.
Cheers,
Sjors